Book or reading challenges are an enjoyable way to help gamify reading and encourage more reading throughout the year. There are plenty of challenges to choose from, including playful book
bingo
boards, audiobook lists, and prompts to help you read the novels already on your shelf. Instead of relying on a
book club
, here are seven types of reading challenges that can help you read more books, along with how they work — and why they might just be the perfect reading challenge for you.
---
If you've got an adventurous streak, but you also have a busy schedule, following a monthly challenge is a great way to discover new books and authors without feeling overwhelmed by a more intense challenge. One example is the Classics Reading Challenge, which suggests you read a classic sea-set novel in June and a Charles Dickens novel in September. With prompts-based challenges like these, you often wind up picking up books you might not have chosen otherwise, and that's half the fun.
Suggested reads: Charles Dickens's A Tale of Two Cities and the Jack London sea adventure The Mutiny of Elsinore
---
Perfect for existing audiobook fans or those who are curious to explore the trending format, audiobook challenges encourage you to listen to more books. It's ideal if you've got a long commute or a lot of spring cleaning projects — or if you love falling asleep while listening to a story. Check out the audiobook challenge hosted by bloggers Caffeinated Reviewers and That's What I'm Talking About, which allows you to choose levels for how many audiobooks you want to hear in one year, from Newbie (one to five books) to The 100 Club, for listeners with audiobook counts hitting triple digits.
Suggested listens: Viola Davis's memoir Finding Me and Colleen Hoover's bestselling It Starts With Us
---
If you love games, choosing a playful challenge is a fabulous way to add fun and flexibility to your reading life. These challenges include book bingo boards, which feature a grid of squares, each with a prompt. Like the original bingo, if you can cross off all the prompts in a row, you win. You can also play Romanceopoly from Under the Covers book blog. Print out the challenge, roll some dice, and move onto a square. There you have the option of either reading a book from the genre listed or picking one based on a more specific prompt like a contemporary romance with an illustrated cover or a paranormal romance with a vampire. Keep rolling and reading throughout the year until you've hit all the squares to win.
Suggested reads: Remedial Rocket Science by Susannah Nix (illustrated cover) and Carry On by Rainbow Rowell (paranormal romance with vampire)
---
If you have a running list of books to be read ("TBR, "get it?), this is the type of challenge for you. All you need to do is read a book or books you've saved to read later. Follow this challenge if you want to make progress there. The #23in2023 reading challenge on Instagram is a great way of sharing your progress with the world as you finally tackle that to-be-read pile. It's also good practice for 2024, when you'll get to read 24 books.
Suggested reads: Anything in your saved lists on Scribd
---
Reading challenges that ask you to read a book (or more) each week are for power readers who love to push themselves. If that's you, these ambitious challenges will keep you reading each week, and probably even each day, so reading becomes a habit. One of the more well-known of these challenges is the 52 Book Club's Reading Challenge, which asks you to read books that correspond to a list of 52 prompts — in other words, one for each week of the year. Prompts for the 2023 challenge include a book about siblings, a title starting in "G," and Nordic noir. Readers follow the list in whatever order they choose, and creative interpretation is encouraged.
Suggested reads: The Almost Sisters by Joshilyn Jackson (siblings), Grit by Angela Duckworth (starts with "G"), and Deep as Death by Katja Ivar (Nordic noir)
6. Diversifying your reading
---
If you'd like to read and support authors from historically underrepresented communities, make a commitment to diversify your reading life. An example of this type of challenge is Decolonize Your Bookshelf, a challenge created by an Indigenous woman which lists 28 prompts including an Afrofuturism story, queer romance, and an Indigenous memoir.
Suggested reads: The Deep by Rivers Solomon (Afrofuturism), Written in the Stars by Alexandria Bellefleur (queer romance), and Bad Indians (Indigenous memoir)
---
Whether you've long loved a particular genre or author or you're curious to explore, choosing to read a certain number of books in one category can be a smart way of deepening your reading experience. At the very least, you'll get a sense of why these particular books work for you (or don't). Read Christie invites you to read an Agatha Christie novel each month while Agatha Christie Ltd. provides analysis on themes, book trivia, and more in return.
Suggested reads: And Then There Were None and The ABC Murders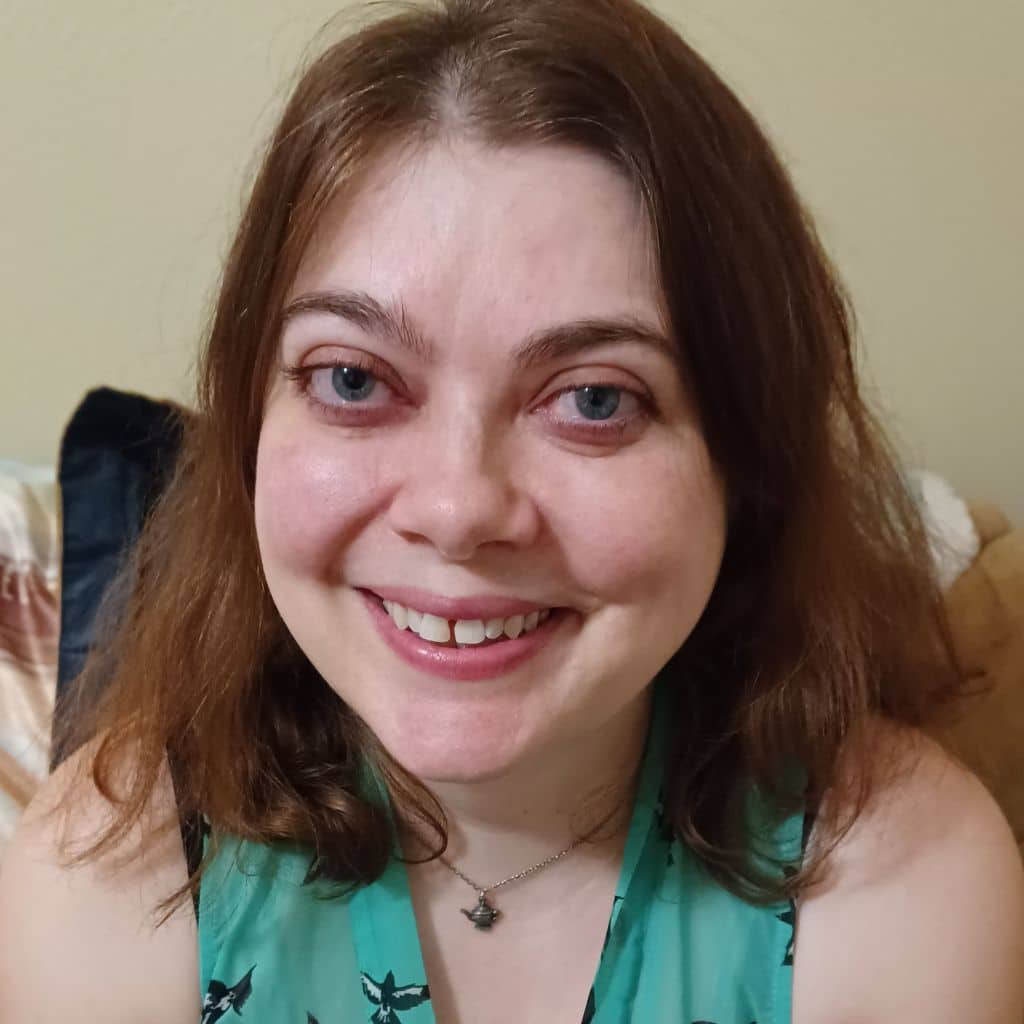 About the Author: G.G. Andrew
G.G. is a freelance writer and author of romance and women's fiction, including the short story "Everything Left Unsaid" in the collection A Million Ways: Stories of Motherhood. A Texas transplant, she lives outside Houston with her husband and two sons, both of whom are on the autism spectrum. In her spare time, she enjoys browsing bookstores, yoga, paper crafts, cooking, genealogy, and anything related to Halloween. She's probably drinking tea right now.