The perfect time to read is, of course, all the time — or, at least any time you get the chance. Between a packed schedule, busy lifestyle, and biorhythms competing for your attention and energy, there's likely an ideal time when you're most suited to read a book. This quick quiz will help you discover the best time you should read. Keep track of the corresponding letter for each of your answers, add them up, and discover your ideal reading time — along with a book recommendation to make the most of the experience.
1. What's your favorite time of day?
---
A. Morning. It's quiet and peaceful, and you have time for yourself.
B. Midday. Before your energy drops. It's when you feel most alert and engaged.
C. Evening. When you feel a sense of accomplishment about the day you had, and can start relaxing.
D. Before bed. The hour or two before you fall asleep, when you can snuggle under your covers.
E. Night. When everyone else is in bed, and you've got the most energy.
2. Your alarm goes off at 6 a.m. How do you feel?
---
A. Ready to tackle the day! You've already been awake for a half hour.
B. Sleepy but alert. Also, is it too soon to decide what you'll have for dinner?
C. Tired, but on auto-pilot. Once you get dressed and get caffeine, you'll be set for the full day ahead.
D. Unsure. You just woke up from a strange dream about the fantasy novel you fell asleep reading last night.
E. Exhausted. You stayed up late reading. (Again.) But it was totally worth it.
3. What's your ideal book club meeting spot?
---
A. That breakfast joint with the awesome omelets. There's no better way to start the day.
B. A bistro with a great lunch menu. It'll be the perfect outing during your lunch hour.
C. A trendy new dinner spot close to your office so you can go straight to book club from work.
D. A book club member's home for potluck dinner. You prefer to be relaxed and comfortable towards the end of the day.
E. The popular brewpub around the corner that can be a little loud, but is so much fun.
4.You're vacationing at a national park. What's your favorite part of the trip?
---
A. Waking up to a gorgeous sunrise over the mountains.
B. All the great nature spots you've discovered during the day.
C. Relaxing on a porch swing after a big hike, perhaps taking in the view with a glass of wine.
D. Soaking your sore muscles with a long, interrupted hot bath before a restful night's sleep.
E. Staying up late to listen to the peaceful sounds of nature while everyone else is in bed.
5. It's 9:30 p.m. What are you wearing?
---
A. Your pajamas and your CPAP mask. You've already been asleep for 20 minutes.
B. Your work clothes. You had to work late.
C. The shirt you wore to work and a pair of sweats. You're ready to be comfortable, but not yet don your sleepwear.
D. Your pajamas and a pair of fuzzy socks. You're not asleep yet, but you want to be cozy.
E. Your favorite outfit and maybe some lipstick. The night's just begun.
6. Pick a painting to hang on your wall.
---
A. A pink sunrise peeking over dark blue mountains in the distance.
B. A bucolic picture of a meadow, the sun dappling the field of grass and flowers.
C. A striking orange sunset in the desert.
D. A view of a log cabin on a winter evening, the fireplace aglow.
E. A cityscape at night, with the moon and stars twinkling overhead.
---
Here is your ideal reading time, based on which letter you chose the most:
Hey there, early bird. Mornings are your favorite time of the day and therefore the best time for you to read. You're alert but relaxed enough to sink into an enchanting story like Ghost Music, about a former pianist who begins receiving mysterious packages of mushrooms. If you don't already have a few minutes to read before you start getting ready for the day ahead, try waking up 30-minutes earlier. Reading is a great way to get some time for yourself and set the tone for your day.
There's no better way to break up a busy day than by escaping into a book. If you're having a wild work day, it's a great way to get your mind off the real world for a moment. Pro tip: If you don't already have a book packed when you're out for the day, make sure you have a fabulous novel like Stephen King's Fairy Tale ready to enjoy when noon rolls around.
What pairs best with the hearty stew you just cooked for dinner? A book, of course. You love winding down with a book in the evening, but well before you're in danger of drifting off to sleep. Perhaps pick up something fascinating like Braiding Sweetgrass, a book about an indigenous scientist's experience of nature, to make the most of the experience.
It's a truth universally acknowledged that reading is the perfect bookend to the day. There's nothing better than curling up with a page-turning romance like The Soulmate Equation in bed. Research shows reading a great way for your mind and body to relax into sleep. But don't fall asleep too soon: Make sure you hop into bed early enough to read a chapter or two before the sandman comes calling.
Sleep? Who needs sleep? Forget rest, you're sustained on stories, whether they're romances, riveting true-crime books, or edge-of-your-seat mysteries. Remember, however, that your body needs sleep so aim to read a little earlier than usual on reading nights — or at least not starting Megan Miranda's unputdownable thriller The Last to Vanish at 11 p.m.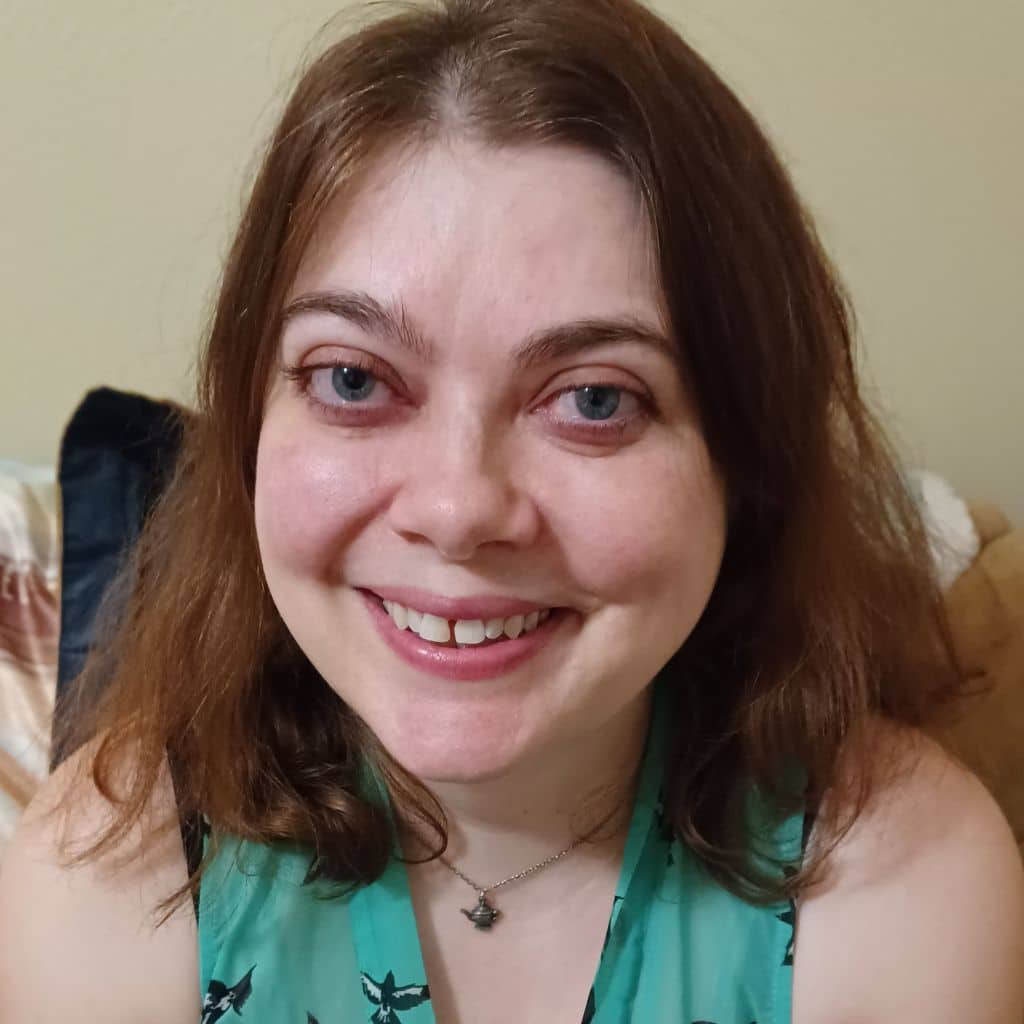 About the Author: G.G. Andrew
G.G. is a freelance writer and author of romance and women's fiction, including the short story "Everything Left Unsaid" in the collection A Million Ways: Stories of Motherhood. A Texas transplant, she lives outside Houston with her husband and two sons, both of whom are on the autism spectrum. In her spare time, she enjoys browsing bookstores, yoga, paper crafts, cooking, genealogy, and anything related to Halloween. She's probably drinking tea right now.