"Reading more" is a popular resolution and a worthy aspiration, and sometimes even enthusiastic book lovers need some inspiration to get back in their reading habit. When you find yourself in a reading slump — those times when you're just too tired, distracted, or not enjoying what you're reading — know that it's temporary. I can relate, because I fell into a reading slump this year. It wasn't that I didn't have books I wanted to read (I always have plenty of those), but I had trouble finding the energy and focus to make reading a joyful part of my life. Here are five effective reading strategies to help you the next time you face your own reading slump.
1. Make a cozy reading nook
---
Sometimes it's not just about what, when, or how you're reading, but where. This is why creating a cozy reading nook is often on the list of strategies to develop a strong reading habit. To make your own nook, find a comfortable couch, armchair, or window seat, then grab some pillows, a blanket, and whatever else you think would help you enjoy the experience more. Perhaps that's a furry pet, a scented candle, or a big mug of tea. If you're reading somewhere filled with creature comforts, you may be more likely to keep turning pages.
Did it work? I've got a big armchair in my living room that's perfect for reading. With pillows and a fuzzy blanket, I was looking forward to spending a couple of mornings trying out this relaxing reading strategy. Yet, once I'd snuggled in, I still struggled to read. One day I found myself ordering groceries online instead of reading; another I was too comfortable and fell asleep.
The bottom line: Getting cozy while you read is great, but you may need to layer another strategy on top for your busy, distracted mind. (More on that below.)
2. Reread a favorite book
---
If you're struggling in your reading life, sometimes it's best to return to an old favorite, one of those books that made you fall in love with reading to begin with. Rereading books is comforting and nostalgic, and it can help strengthen your reading ability. Armed with this knowledge, I dipped into my old copy of Judy Blume's classic Are You There God? It's Me, Margaret, a story I read several times as a preteen, to see if returning to it would make me more excited to read newer books.
Did it work? Judy Blume is classic for a reason, and I loved revisiting Margaret's story as an adult, especially since it gave me a different perspective on the grownups in the book and what they might have been thinking and feeling as the events unfolded. It was peak nostalgia that also brought me back to my own childhood, particularly my thoughts and feelings when I was Margaret's age.
The bottom line: Rereading this beloved book made me want to revisit other childhood books, especially Judy Blume's. However, I don't think it worked as well as other strategies to inspire me to read more in general.
---
Being in a book slump often means putting a lot of pressure and guilt on yourself to read more, even if you don't feel like it. This is especially true if it's one of your main hobbies, or being a reader is a big part of your identity. So instead of adding pressure, why not stop reading for a week (or more) to take the pressure off? The idea is that by taking a reading break, you can come back to your reading life refreshed and ready to tackle that TBR pile.
Did it work? Yes, because of reverse psychology. On a busy week, I told myself I wasn't allowed to read. I made it a few days before I came across Jo Kaplan's western horror novel When the Night Bells Ring — set in a near-future where two female friends discover a ghost town, the diary of a woman from the 1860s, and a creepy abandoned mine with strange creatures. The description was too tantalizing to resist, and it came with a hint of the forbidden: I wasn't allowed to read that week. Yet I cheated and read it. I figured if I stopped reading so I could be more excited about reading again, cheating didn't mean I failed, right?
The bottom line: If you're similarly tempted by the forbidden, put this reading strategy on your list.
---
If you usually read at home or the office, reading in a fresh location like a coffee shop, restaurant, or library can break you out of old habits — or non-habits, if you're struggling to read more. New locations free you of the distracting routines of your usual haunts, plus they often have cozy elements like warm beverages and delicious food, or, in the case of a library, simple peace and quiet. You can also read outside to get the additional benefits of nature, such as natural lighting and stress relief.
Did it work? Yes, which surprised me. I thought reading in a busy coffee shop or hotel lounge, the two locations I tried, would be too noisy and distracting, but daily distractions like my home's messy floor or knocks on the door seem to interrupt my time and energy more than what's going on at the local Starbucks. There's something about the lull of background noise at these places that helped me focus more on reading. Plus, reading with a chai latte or breakfast definitely boosts the enjoyment factor.
The bottom line: Ditching those routine spots and adding a treat made focusing easier.
---
Does even the idea of sitting down to read seem daunting? Try setting a timer for 20 minutes (or 10 or even five) and read until the alarm goes off. Given the time constraint, it'll help you focus, and you'll likely get more pages read in a short time than you expected. You might also be inspired to read for longer than the allotted time. This strategy is similar to the Pomodoro Technique, and it's a good choice for readers who crave external accountability.
Did it work? Absolutely, especially when you're short on time and energy or thrive on the external structure an alarm provides. For me, setting aside reading time to devour the latest Curtis Sittenfeld novel — or listen to the audiobook of Laura Griffin's new romantic suspense Deep Tide — helped me make reading a priority, but the short time frame was effective on busy days. With a clock ticking down, I made sure to spend that time reading, not ordering groceries or scrolling on social media (or falling asleep).
The best part about using a reading timer is that you can combine it with other strategies, such as reading in a cozy nook, rereading, or perhaps even reading somewhere new. Making a cozy reading nook didn't work for me until I added a timer to the mix; then I was not only comfortable, but I also used those minutes to actually read.
The bottom line: A timer helps set boundaries and adds discipline, and it's especially effective when combined with other anti-reading slump strategies.
When you're in your own reading slump, try a reading strategy that's new to you — or combine them — to keep the pages turning.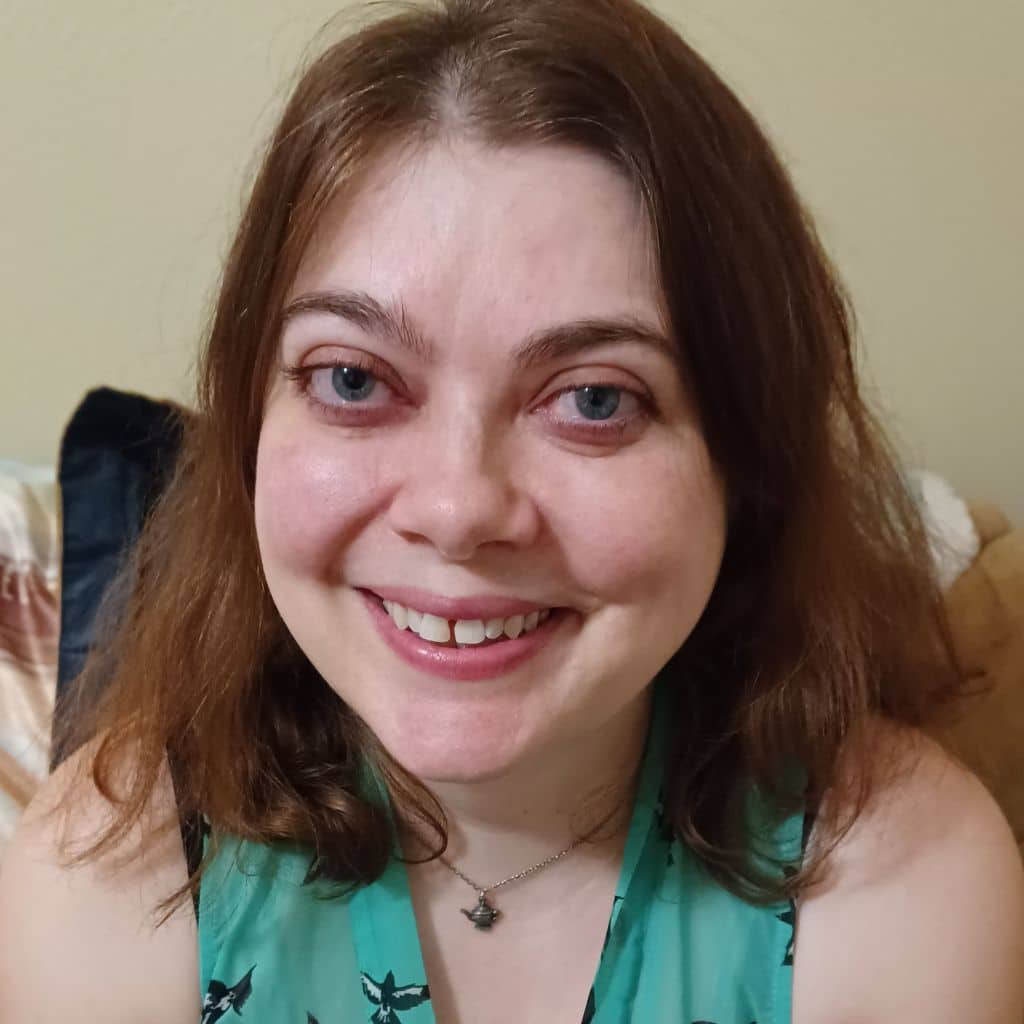 About the Author: G.G. Andrew
G.G. is a freelance writer and author of romance and women's fiction, including the short story "Everything Left Unsaid" in the collection A Million Ways: Stories of Motherhood. A Texas transplant, she lives outside Houston with her husband and two sons, both of whom are on the autism spectrum. In her spare time, she enjoys browsing bookstores, yoga, paper crafts, cooking, genealogy, and anything related to Halloween. She's probably drinking tea right now.