Sometimes it's not just what you read, but how you read that influences how much you enjoy a book. Think about the last time you had a fantastic reading experience: Do you remember where you read? Were you eating or drinking something? Was music playing in the background? Were you inside or outside? All these elements affect our reading experience. With that in mind, here are five ways to make your next reading experience the best it can be, along with how Scribd editors and readers prefer to read.
1. Set the mood with sound
---
Assuming you're not listening to an audiobook, having background noise can enhance your reading time, whether by setting the mood or simply helping you relax. "Having peaceful background sounds is the most important thing for me when it comes to creating a cozy reading nook," Scribd reader Laura G. says. "I like to turn on a YouTube ambience room or listen to classical music while I read."
If you're curious to attempt reading this way, try a variety of backgrounds with subtle sounds to find one you like, whether that's instrumental music or sounds that mimic a scenario like a coffee shop on a rainy day, a train ride, a stroll through a forest — or, if you're reading a fantasy novel, perhaps a medieval marketplace.
But if playing background noise distracts you from reading, turn it off. "I prefer silence when I'm reading," Jordan Liss, social media manager at Scribd, says. It's all about what works for you.
---
Especially in cooler months, there's nothing better than getting cozy and nestling into soft pillows, blankets, and perhaps a furry pet or two. In fact, if you're reading a winter mystery or thriller, it may be mandatory. "My favorite places to read are on the airplane or poolside," Sarah Sung, editorial director at Scribd, says. "But since I'm not really traveling as much as usual, I sit and read on a sunny spot on my sofa, covered with a blanket."
If you're not already using the sense of touch to enhance your reading experience, try curling up with a blanket that's soft, textured, or even weighted to create greater relaxation. Adjust your thermostat or find a patch of sunlight to make sure you're at a comfortable temperature. And don't forget those fluffy pillows. "I almost always read before bed," Sung says, "so a plump pillow and lamplight is all that's required."
---
You don't have to be on vacation to feel like you're on holiday. Dab on some sunscreen, launch a page-turning novel on your Scribd app, grab a fruity drink or iced coffee, and head to your apartment balcony, patio, or an outdoor cafe. The sun on your face, a gentle breeze, and fresh air can make any novel you're reading feel like a beach book.
Andrea Briceño Ortega, editorial associate at Scribd, is a big believer in the pleasures of reading outdoors. "Open air! All the way," Briceño Ortega says. "How do people even focus on reading at home?"
4. Remember all your senses
---
For the ultimate reading experience, use all your senses. "I create my reading space by tailoring it to my five senses," Liss says. "For touch, I use a cozy blanket. Taste: It's a cup of hot herbal tea. Smell: an ocean breeze-scented candle."
The options are limitless. Along with the suggestions for touch and sound mentioned above, taste can include not only a variety of beverages and food, but meals that particularly fit what you're reading. Try pairing Midnight at the Blackbird Cafe, a novel about a small-town cafe that serves magical pie, while you indulge in a slice of berry pie yourself. Bake it while you start reading, and you'll please your sense of smell, too. Or buy yourself a bouquet of roses to sniff as you listen to Racquel Marie's new book Ophelia After All, which follows a young gardener exploring her sexuality.
5. When in doubt, keep it simple
---
If you don't have a candle or weighted blanket or roses handy, it doesn't mean you can't still have a great reading experience. Ashley McDonnell, editorial curator at Scribd, says, "I read wherever. I focus best and feel most peaceful in my backyard hammock, though usually I just read in my bed. Basic." But basic also means essential. Finding an incredible new book — one that you actually want to read — is the first step to a great reading experience.
While you can usually control what you read, you can't always control your mood, energy level, personality, or genre preferences. As such, how you feel about a book might not be the same as your best friend or brother or Booklist. Embrace where you're at, and what your current book means to you.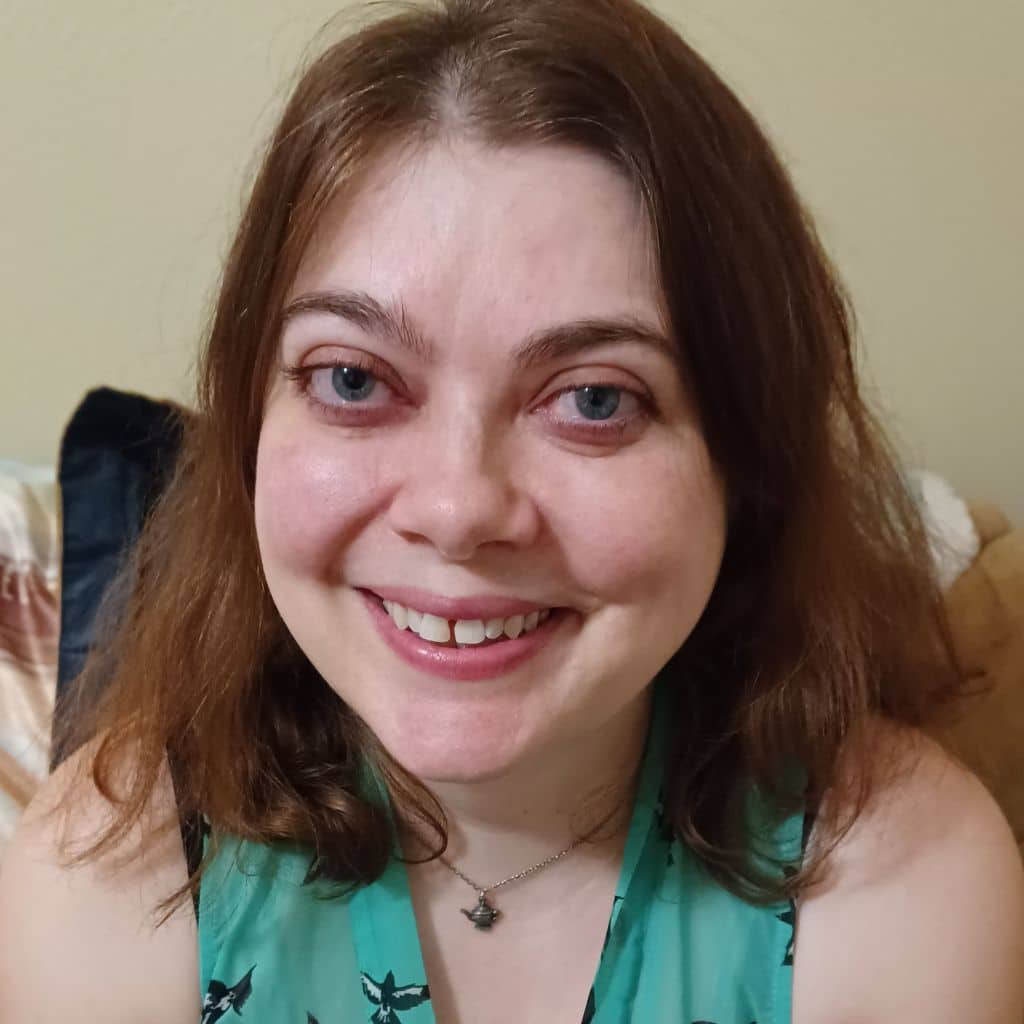 About the Author: G.G. Andrew
G.G. is a freelance writer and author of romance and women's fiction, including the short story "Everything Left Unsaid" in the collection A Million Ways: Stories of Motherhood. A Texas transplant, she lives outside Houston with her husband and two sons, both of whom are on the autism spectrum. In her spare time, she enjoys browsing bookstores, yoga, paper crafts, cooking, genealogy, and anything related to Halloween. She's probably drinking tea right now.