It's a great time to be a sports fan. With elite players and personalities, unprecedented access to leagues around the world, and a nonstop news cycle, there's always something happening. Fortunately, podcasts have given the mic and a platform to compelling hosts, who bring those stories to life.
From daily news shows to scripted series covering some of the most fascinating topics in sports, there's something for everyone. These are 10 of the best sports podcasts available on Scribd right now.
Sure, this podcast is about an NBA referee, but it's really about scandal, money, and intrigue, so it'll hold the interest of non-sports fans, too. In 2007, Tim Donaghy was arrested for betting on games he officiated — a real no-no in sports. But an event this big shouldn't have vanished so quickly from headlines, so sports journalist Tim Livingston dug into the details to find out what really happened behind the scenes. His eight-year effort uncovered a compelling conspiracy that went far beyond just one referee.
A former New England Patriot's tight end was convicted of murder and then found dead in his jail cell. The Aaron Hernandez saga was tragic, but is there more to the story than we know? This podcast from Wondery and The Boston Globe Spotlight team mines the past for answers about whether football-related brain injuries contributed to Hernandez's violent behavior, whether he was keeping secrets about his personal life, and if his coaches looked the other way as he was spiraling out of control.
This critically acclaimed documentary-style podcast covers soccer like no other audio format show. It's as much about the people as the sport, with the hosts traveling the globe to uncover stories and speak to some of the game's most interesting personalities
The Old Man and the Three
For 15 years, NBA sharpshooter J.J. Reddick plied his trade on the basketball court. Today, he entertains fans with his podcast. Along with co-host, Tommy Alter, he discusses basketball and current events, while interviewing some of the biggest names in the NBA, entertainment, and politics. Not bad for a series that launched inside the NBA's locked-down Orlando bubble in 2020.
Golf fans, this one's for you. The entertaining guys at No Laying Up cover golf news, courses, and equipment, with plenty of personal anecdotes about their rounds and travels, as well as interviews with some of the game's best players and coaches. Their relatability has built them a loyal community of followers, who tune in for tips, stories, and inside access to the game.
This weekly show is about sports, sure, but it's also about all the things tangentially related to sports. The fun and funny Nolan breaks down the biggest stories of the week and interviews guests, including athletes as well as notable personalities from other industries, like comedy, film, television, and science.
One of the biggest names in sports, Simmons (HBO, the Ringer) always has something to say. Along with a rotating ensemble of friends and guests, he tackles the newsy, the strange, and everything between, bringing his unique viewpoint to sports and the many worlds they intersect.
The always entertaining, sometimes controversial Pat McAfee has a lot to say. The former NFL punter played in the league for eight years, but now spends his time behind the mic, delivering commentary and opinions you won't hear anywhere else. His fresh takes on sports and entertainment are relatable and refreshing, and he brings expert insights to each episode along with interesting guests and humorous stories.
ESPN's mega-hit documentary TV show is also a podcast. The original audio programming features captivating stories from sports and beyond. The diverse narratives appeal to sports fans and general interest listeners alike, going beyond the field to explore how sports, competition and adventure affect our lives and shape our world.
Whether you're in a league with friends, co-workers, or complete strangers, fantasy football is a fun — and occasionally lucrative — way to embrace each new season. On Fantasy Focus Football, ESPN experts Matthew Berry, Field Yates, Stephania Bell, Mike Clay, and Daniel Dopp provide daily strategy, previews, and injury reports to help you get the most from your team.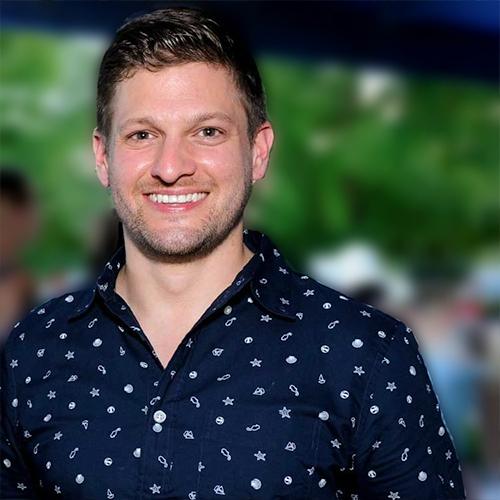 About the Author: Kevin Gray
Kevin is a Dallas-based writer covering all things lifestyle, including food, drinks and travel, and his work has appeared in The Dallas Morning News, Forbes, Men's Health, and other outlets. The Cormac McCarthy canon sits at the top of his favorites, but he can't resist a good whodunnit.