Taking steps to protect your physical and mental health is an important part of navigating this increasingly stressful world. Eating well, exercising, and seeing a doctor are all examples of self-care, but there are many ways to promote your own well-being. This includes reading a good book.
Reading can be a salve on a bad day or an exclamation point on a good one. Readers know that losing oneself in the pages of a favorite book is a healthy outlet that produces relaxation, joy, and excitement, but there's more to the story. Scientific studies show reading reduces stress and cognitive decline while promoting sleep and even longevity. So, there's no time like the present to pick up a book.
Reading reduces stress
Stress comes in many forms and has multiple triggers. For some, it's a part of everyday life, but everyone experiences burnout or feels overwhelmed on occasion. Fortunately, combatting that stress may be as simple as settling into a comfortable chair with a book in hand.
University of Sussex researchers found reading can reduce stress levels by 68%. Books fared better than other popular forms of relaxation, including listening to music and walking, which reduced stress by 61% and 42%, respectively. The best part: You can reap those benefits in as little as six minutes. For the greatest results, choose a book that will hold your focus. Being engrossed in the content is key to melting your worries away.
"It really doesn't matter what book you read," says Dr. David Lewis, the study's lead researcher. "By losing yourself in a thoroughly engrossing book, you can escape from the worries and stresses of the everyday world and spend awhile exploring the domain of the author's imagination."
Reading keeps our brains sharp
A 2013 study performed by Rush University Medical Center in Chicago looked at brain-stimulating activities, like reading and writing, to see their association on brain health as we age. Researchers found people who frequently participated in such activities — both early and later in life — had a 32% slower rate of memory decline compared to people with average mental activity. Those with infrequent mental activity declined 48% faster than the average. The scientist who led the study stressed that we should encourage reading and writing across the entire lifespan, as it positively impacts children, adults, and seniors.
Reading promotes a longer life
Here's the best reason yet to keep reading. Readers live, on average, two years longer than non-readers. This eye-opening stat comes from a Yale University study that surveyed the reading habits of more than 3,600 people over a 12-year period. Those who read more than three and a half hours each week lived 23 months longer than non-readers, regardless of socioeconomics or other health factors.
Interestingly, book readers enjoyed greater longevity than people who primarily read magazines and newspapers. It's believed that book reading requires more cognitive function and emotional connection, two factors associated with better health.
We all have our own reasons for reading, whether it's to improve our knowledge or simply to forget about real life for a while. But now, you've got another reason to read: self-care. Make reading a regular part of your routine to enjoy a healthier, lower-stress life.
For more motivating reading recommendations on self-care, check out the Self-Care in Times of Stress and Uncertainty list from our Scribd editors.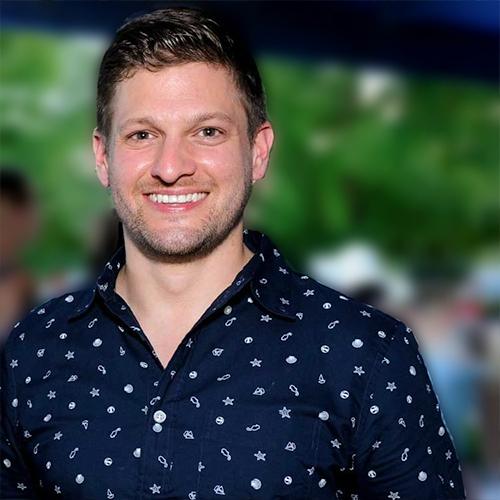 About the Author: Kevin Gray
Kevin is a Dallas-based writer covering all things lifestyle, including food, drinks and travel, and his work has appeared in The Dallas Morning News, Forbes, Men's Health, and other outlets. The Cormac McCarthy canon sits at the top of his favorites, but he can't resist a good whodunnit.