It's possible — probable, even — that you're feeling a bit stressed. Tumultuous times do that, particularly when uncertainty comes from all directions, covering the trifecta of health, world events, and the economy. So, it's only natural you may want to enlist some help, whether from a professional or books written by professionals.
These eight books and audiobooks are here for you. They span topics from science-backed methods for reducing stress to thinking more like a monk, offering actionable advice and strategies to help you prioritize your mental health and live your best life.
10% Happier by Dan Harris
This bestseller from broadcast journalist Harris follows his journey to understand happiness after suffering an on-air panic attack. His entertaining odyssey includes wisdom from experts and gurus of all walks of life and includes helpful learnings about how to tame the voices in our heads. The key takeaway: Meditation can lower your blood pressure and rewire your brain to make you happier and healthier.
Hack Your Anxiety by Alicia H. Clark and Jon Sternfeld
Anyone who suffers from anxiety knows it can be debilitating, but Dr. Clark argues anxiety is a powerful motivating force that, with a little know-how, can be harnessed to create a better you. The book provides a road map to approach anxiety in a new light, using modern neuroscience, expert interviews, and anecdotes to help you manage anxiety in your career, relationships, and more.
The Little Book of Hygge by Meik Wiking
Hygge (pronounced hoo-ga) is a way of life in Denmark, which is often cited as one of the happiest countries in the world. Hygge is a sense of comfort, togetherness, and well-being, and like many practices, it can be learned. This easy-to-read guide provides advice and ideas for making your life more comfortable, from quick wins like turning off your phone, curling up on the couch, and lighting a candle to more in-depth tactics, like building successful relationships with your tribe.
Unf*ck Your Brain by Faith G. Harper
This irreverent tome uses humor (and lots of swearing) to help you understand the inner workings of your brain. Harper dives into the science behind thought processes and reactions, detailing how to retrain your brain to respond appropriately to the stressors of everyday life. Consider it your key to the jigsaw puzzle that is your mind.
Think Like a Monk by Jay Shetty
Podcast host and author, Shetty, spent three years in India meditating and training to be a monk. Now, he shares his learnings with others. Combining ancient wisdom and his own rich experiences, he draws on his time as a monk to help readers overcome negative thoughts and habits and harness the calm that lies within all of us. He provides advice and exercises you can use to reduce stress, improve relationships, and clear the roadblocks in your life.
Why Zebras Don't Get Ulcers by Robert Sapolsky
This book is a fun and helpful guide to understanding stress and how to manage it. Sapolsky, a Stanford professor, combines his knowledge of biology and neurology to break down how and why stress, anxiety, and other mental health issues impact our bodies and minds. He uses animals as an example of creatures that also experience stress, but are less likely to suffer the negative consequences. So, we should all be a bit more like zebras. He'll show you how.
Rewire Your Mind by Steven Schuster
Battling anxiety and feeling overwhelmed is a common symptom of modern life, as expectations and obligations pile up. Schuster aims to help readers push past the barriers of unrealistic expectations and self-created worries. Through the lessons covered in the book, readers can free their minds from destructive thoughts, learn to set more realistic expectations, and adopt new, constructive habits to reduce stress and anxiety.
The Stress-Proof Brain by Melanie Greenberg
Clinical psychologist and neuroscience expert Melanie Greenberg believes that, while we can't avoid the things that stress us out, we can change how we respond to them. Stress is a natural part of life, but The Stress-Proof Brain offers comprehensive tools based in mindfulness, neuroscience, and positive psychology to help you master your brain's response to stress so you can shrug off the small stuff, more effectively deal with the big stuff, and live a happier, healthier life.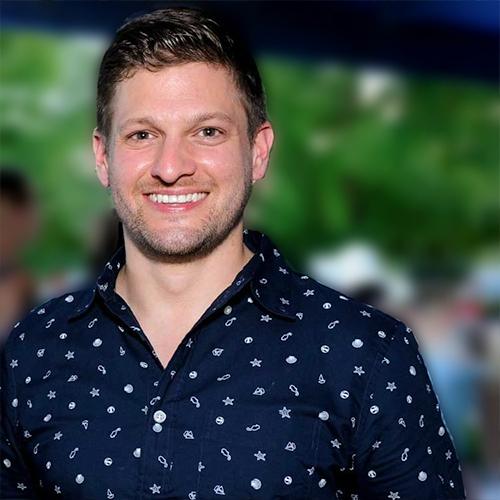 About the Author: Kevin Gray
Kevin is a Dallas-based writer covering all things lifestyle, including food, drinks and travel, and his work has appeared in The Dallas Morning News, Forbes, Men's Health, and other outlets. The Cormac McCarthy canon sits at the top of his favorites, but he can't resist a good whodunnit.