True crime
stories aren't new. Shows like
Dateline
and
Unsolved Mysteries
have captivated audiences for decades, but in recent years, podcasts and
audiobooks
have given this category new life. Today, there are dozens of excellent audio-format books and series covering real-life events, which often shine new light on old cases thanks to tireless investigative reporting. They're compelling, but also a great way to kill some time on a road trip, while working out, or whenever you need a little in-ear entertainment. These are 11 of the best true crime podcasts and audiobooks available on Scribd right now.
Serial grabbed the nation when the podcast series premiered in 2014. The first season followed the (possibly wrongful) conviction of a teenager for the murder of his girlfriend. Subsequent seasons dive into other fascinating topics, including the tale of a U.S. soldier captured by the Taliban and an examination of the American criminal justice system. The episodes are always well-researched and keep you thinking long after the series ends.
We trust doctors with our lives, but that trust is broken by the physicians and surgeons featured in this thrilling podcast. Each season — there are currently three — follows a different doctor and recounts the many institutional failings that allowed them to keep practicing despite their terrible acts that harmed patients at every turn. You won't be able to stop listening, but you may find yourself vetting your own doctor between episodes.
Produced by Texas Monthly magazine and narrated by writer Skip Hollandsworth, Tom Brown's Body takes listeners back to 2016, when a popular high school senior in a small town mysteriously disappears the night before Thanksgiving. Everyone's a suspect, including Tom's friends, family, and even the town sheriff. Hollandsworth attempts to uncover what really happened that fateful night.
Not long ago, Theranos was the darling of the tech world, amassing billions of dollars from well-known investors and promising to revolutionize health care. The Dropout follows the story of the company and its young founder, Elizabeth Holmes, as she rose through Silicon Valley to Steve Jobs-like heights only to wind up accused of defrauding investors and putting millions of lives at risk.
Things aren't always what they seem, and people aren't always who they claim to be. That's the hard lesson learned by the well-meaning victim of Dirty John, who saw her life turned upside down after a whirlwind romance with a dangerous con man put her family in danger.
When a 25-year-old aspiring actress and model vanishes from outside her Hollywood apartment, journalist and author Neil Strauss finds himself at the center of the investigation, as he attempts to find out what happened to Adea Shabani. And that's just Season 1. Season 2 focuses on another disappearance, this time a 20-year-old college student named Elaine Park. With the help of his neighbors, who form an unlikely investigative team, he once again dives into the strange facts surrounding an only-in-L.A. mystery.
Produced by The Australian newspaper, Who the Hell is Hamish? follows the conman Hamish Watson as he defrauds investors, steals from individuals, and leaves unsuspecting victims in his wake. Over three decades across Australia, the U.S., Canada, the U.K., and Hong Kong, he netted more than $70 million from trusting friends, romantic partners and businesses before his deceit finally caught up to him.
Each season, Crimetown's hosts investigate the culture of crime in a different city. Season 1 covered organized crime in Providence, Rhode Island, and the rising career of a prosecutor turned long-term mayor, ultimately convicted of serious crimes himself. Season 2 moves to 1971 Detroit, a city experiencing racial strife, rising crime, and problematic policing. Each episode features vivid tales of the cities and the people impacting them.
I'll Be Gone in the Dark by Michelle McNamara
Journalist McNamara died while working on this true-crime portrait of the Golden State Killer, published just months before police solved the 40-year-old case. Her efforts to unmask the man responsible for dozens of assaults and murders across California helped investigators profile the man responsible for the heinous crimes. Her book provides a thrilling snapshot of this saga, with chilling accounts of the criminal mastermind and the wreckage he left behind.
The Stranger Beside Me by Ann Rule
Author Ann Rule worked beside Ted Bundy at a crisis hotline. Her portrait of Bundy, the seemingly genial and sensitive colleague who turned out to be one of the most notorious serial killers in history, is jarring and intense. Her access, anecdotes, and insights to Bundy include her personal experience as well as written correspondence that continued until shortly before his death.
Mindhunter: Inside the FBI's Elite Serial Crime Unit by John E. Douglas and Mark Olshaker
The popular TV series began as a book, telling the true story of John Douglas, who helped to create modern-day criminal profiling over his 25 years as an FBI agent. His interviews with killers are dark and disturbing, as he uses his psychological profiling skills to delve into the minds of the country's most notorious killers and criminals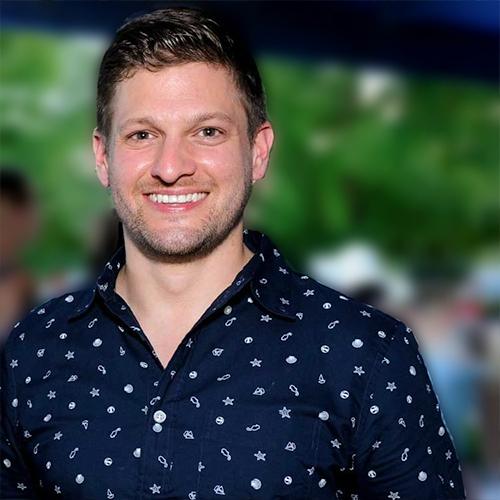 About the Author: Kevin Gray
Kevin is a Dallas-based writer covering all things lifestyle, including food, drinks and travel, and his work has appeared in The Dallas Morning News, Forbes, Men's Health, and other outlets. The Cormac McCarthy canon sits at the top of his favorites, but he can't resist a good whodunnit.