You know you love to read. But narrowing down which genre you love to read most can get complicated. Take this easy, seven-question quiz to discover which books you'll want to read cover to cover.
With each of these questions, choose the first response that appeals to you — and don't think too hard. Write down the corresponding letter for each answer and tally up your answers.
1. Which of the following group of words appeals to you most?
---
A. charming, witty, romantic
B. complex, meaningful, moral quandary
C. letters, wartime, generations
D. fascinating, curious, thought-provoking
E. puzzle, clever, clues
F. wonder, imagination, amazing
G. terrifying, shock, adrenaline
H. beast, dark, menacing
2. You've got a Saturday wide open. Which activity do you want to do?
---
A. Cuddle on the couch and watch movies with your partner
B. Attend a university lecture on literature
C. Genealogy research on your ancestors
D. Visit the local science museum
E. Go to an escape room
F. Attend a comic convention
G. Go white-water rafting
H. Tour a haunted house
3. Choose a book to (re)read.
---
4. If you could bring back one author from the dead, it would be…
---
5. The best part about reading a great story is…
---
A. Getting swept up in the characters' emotions
B. Discovering the story's deeper meaning
C. Seeing history come alive
D. Learning something new
E. Solving a mystery
F. Becoming absorbed in a fantastical world
G. The thrill of the chase
H. The deliciously creepy anticipation
6. Choose a film to (re)watch.
---
A. To All the Boys I've Loved Before
B. Marriage Story
C. Ma Rainey's Black Bottom
D. The Social Dilemma
E. Knives Out
F. Shang-Chi and the Legend of the Ten Rings
G. The Irishman
H. A Quiet Place
7. Which of the following is on your bucket list?
---
A. Receive an epic love letter
B. Find a rare first edition of a classic work of literature
C. Have coffee with a former president
D. Contribute to an important scientific discovery
E. Help the police with a criminal investigation
F. Know if life exists on other planets
G. Go skydiving
H. See a ghost
Once your answers are tallied, find the letter you chose the most to see what your favorite genre is, along with suggestions for books to read.
The reading genre you love most is … well, love! You adore stories that show people fighting, flirting, and bantering their way to happily-ever-after. Ready to fall in love again? Check out the audio of Casey McQuiston's captivating queer time-travel romance One Last Stop or Talia Hibbert's enemies-to-lovers tale Act Your Age, Eve Brown.
Mostly Bs: Literary Fiction
For you, nothing is more satisfying than a complex story about people whose choices and fate often reveal something deeper about the human condition, whether it's comedic or tragic (or both). Meet the quirky people stuck in a hostage situation in Fredrik Backman's Anxious People or read the revealing notes between friends in Beautiful World, Where Are You by Sally Rooney.
Mostly Cs: Historical Fiction
You enjoy incredible stories about people set in the past, whether that's the Gilded Age, ancient China, or Victorian England. If you're yearning for more of these transporting stories, travel to 1930s Malaysia in Yangsze Choo's The Night Tiger, a Reese Witherspoon Book Club pick, or follow a female spy in World War I France in Kate Quinn's The Alice Network.
The real world fascinates you, so nonfiction is the genre you gravitate to above all others, whether that means a book about the animal kingdom, a true-crime account, or a biography of a historical figure. If you're eager for more, learn about the fascinating mind of the octopus in Other Minds or the unexpected causes of depression in Johann Hari's Lost Connections.
Solving the puzzle of whodunit in a fantastic mystery is your favorite, especially if you're discovering the clues alongside a clever detective. Find out what's causing disappearances in a gentrified Brooklyn neighborhood in Alyssa Cole's When No One is Watching or watch a man solve a locked-room murder in the inventive mystery The 7 1/2 Deaths of Evelyn Hardcastle.
Mostly Fs: Fantasy & Science Fiction
You don't want to just read an incredible story, you want to escape into another world entirely. With so many incredible fantasy and science fiction novels out there to read, you're in luck. Join a self-aware robot and monk in Becky Chambers's A Psalm for the Wild-Built or step into an alternative 1912 Egypt where both djinns and gods exist in A Master of Djinn.
Nothing gets your heart racing like a fast-paced, edge-of-your-seat novel. If thrillers are your jam, discover what happens when a woman starts getting creepy notes at work in The Other Black Girl by Zakiya Dalila Harris or delve into a deadly Cambridge secret society in bestselling author Alex Michaelides's The Maidens.
From crazed serial killers to terrifying beasts, you keep your creepy reads close to your heart. The only thing scarier than the books you read is running out of horror recommendations. Find out what's creeping around a Native American woman's town in Stephen Graham Jones's My Heart is a Chainsaw or haunting an estate pool in The Drowning Kind.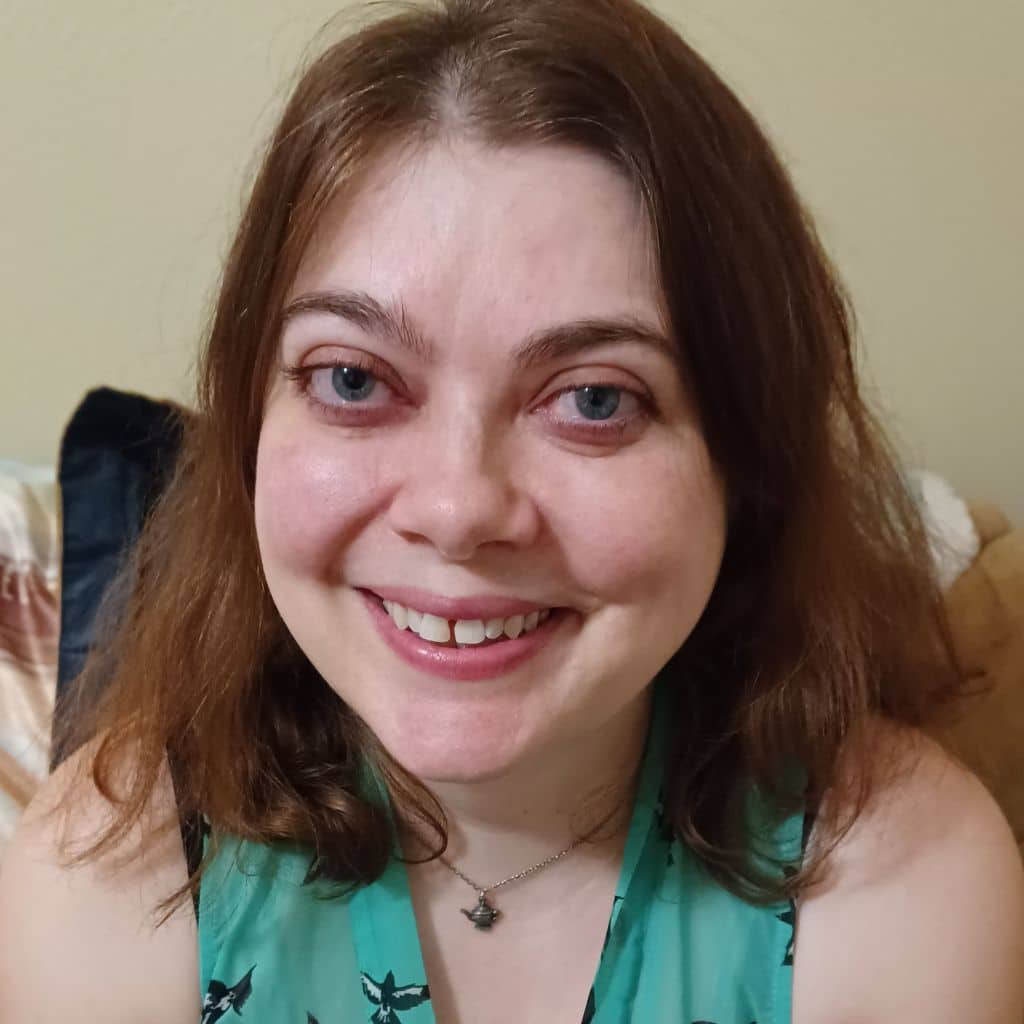 About the Author: G.G. Andrew
G.G. is a freelance writer and author of romance and women's fiction, including the short story "Everything Left Unsaid" in the collection A Million Ways: Stories of Motherhood. A Texas transplant, she lives outside Houston with her husband and two sons, both of whom are on the autism spectrum. In her spare time, she enjoys browsing bookstores, yoga, paper crafts, cooking, genealogy, and anything related to Halloween. She's probably drinking tea right now.