Everywhere you turn, people are talking about artificial intelligence (AI), especially with the recent unveiling of chatbots like ChatGPT, Bard, and Bing. This new technology is destined to affect the way we learn, create, work, and more — including the way we read. Even ChatGPT agrees. When I asked the chatbot if reading would change with AI, it told me, "Artificial intelligence (AI) has already started to change the way we read, and it is expected to have an even greater impact in the future."
Here are five significant ways AI will change our reading lives.
---
As authors like Jennifer Klepper, the USA Today bestselling author of the novel Unbroken Threads, use AI tools to become more efficient in their writing, book releases will probably come quicker. This means you might not have to wait as long for your favorite author's next book. "I believe advances in AI editing will help bring books to market more quickly," Klepper says, "so an author's new novel or next-in-series release will be available for fans faster than ever."
Bonnie Vanak, a New York Times bestselling author of romances including the upcoming Her Secret Protector, agrees that AI will speed up the process of publishing books. "If an author uses it correctly as a tool and not a crutch, it could help readers in that authors can produce rough first drafts quicker," she says. "AI is super fast." Vanak herself uses ChatGPT in her first drafts to help generate ideas or outline scenes she then rewrites in her own voice.
---
As you might have guessed, AI will increase reading content just because there will be more books in general. Joanna Penn, a New York Times bestselling author of both nonfiction and fiction under the name J.F. Penn, has been discussing the rise of AI for years and echoes this, "AI will bring even more variety to books, so readers will have even more choice than they have now."
A possible exception to this increase in books across the board? Self-help books. "Some categories of book purchases might switch to chat interfaces," Penn says. "For example, those who might have bought a book about self-help around relationships may now use ChatGPT (or other services) to discuss their specific issues instead." Though experts caution against this kind of use of ChatGPT, the number of people using chatbots in this manner is likely to increase.
3. AI-narrated audiobooks
---
With this new technology, we're likely to see more audiobooks become available because audiobooks narrated by AI are far quicker and cheaper to produce. Kelly I. Hitchcock, author of the novel Community Klepto, is in the process of getting her own book narrated by AI. "Because the barrier to entry for AI-narrated audiobooks is lower, more audiobooks can be brought to market that would otherwise not see the light of day," Hitchcock says. She added that as greater numbers of online bookstores and readers embrace AI audiobooks, she envisions lower library hold times and "a growth overall in audiobook consumption, which is already growing at an astonishing rate."
These new audiobooks could be beneficial to avid listeners, visually impaired readers, and those who want to listen to an audiobook in another language. Yet it could also lead to a reduction in the pool of talented people who currently narrate audiobooks. However, as Hitchcock mentions, "Human narrators can add another revenue stream by licensing their voices to AI companies, without having to spend hours in a studio."
The technology could also give readers more choice in the voice that's narrating their book, as Joanna Penn says, "those who prefer to listen will be able to listen in whatever kind of voice they prefer, rather than just having one audiobook in one voice available."
4. Books made for individual readers
---
What if you're in the mood for a very specific book — say, an enemies-to-lovers pirate romance set in space with noir elements — that might not yet exist? Artificial intelligence may be able to create the story for you. "Eventually, I can see AI writing bespoke books for individual readers based on their reading preferences," Jennifer Klepper says. "This won't be appealing to all readers, but I can see it becoming a powerful space in both children's and adult literature."
In fact, it already is happening. Joanna Penn shared that Storywizard and the bedtime story app SmartDreams are already creating tailor-made stories for kids. Penn believes the technology will expand to adult readers as well. "There will be generative reading apps where a reader can type in a prompt and read custom stories, tailored to their preferences," she says.
5. Speciality books from your favorite (human) authors
---
With the rise in artificial intelligence, there has been considerable anxiety and pushback from both tech leaders and groups like the Authors Guild about the ethical, legal, and logistical impacts of this new technology on publishing. But the writers I spoke with were all optimistic about how essential human authors will still be in the book business.
"I could never use [AI] to actually write an entire book because it's not me and the voice my readers have come to love over the years," Bonnie Vanak says. "For me, AI is a skeleton to have handy at times, but I have to add the layers of flesh and muscle onto the bare bones to create what ultimately will become a book my readers will enjoy."
Even though Jennifer Klepper is co-founder of the company that created the AI editing tool Asterix, she agrees that she'll still be the one writing her fiction. "I haven't used AI-generated content in my novels," she says, "and I don't expect I ever will. But AI tools can add efficiency and, honestly, fun to the planning and editing process."
Joanna Penn thinks the increase in books will lead to readers valuing individual human creators or specialty books even more. "As digital abundance reaches saturation point, readers will also seek out beautiful print books and more experiences around their favorite stories and authors," she says. "This will lead to a rise in crowdfunding creators to produce high-quality, exclusive books with a direct link to the human behind them."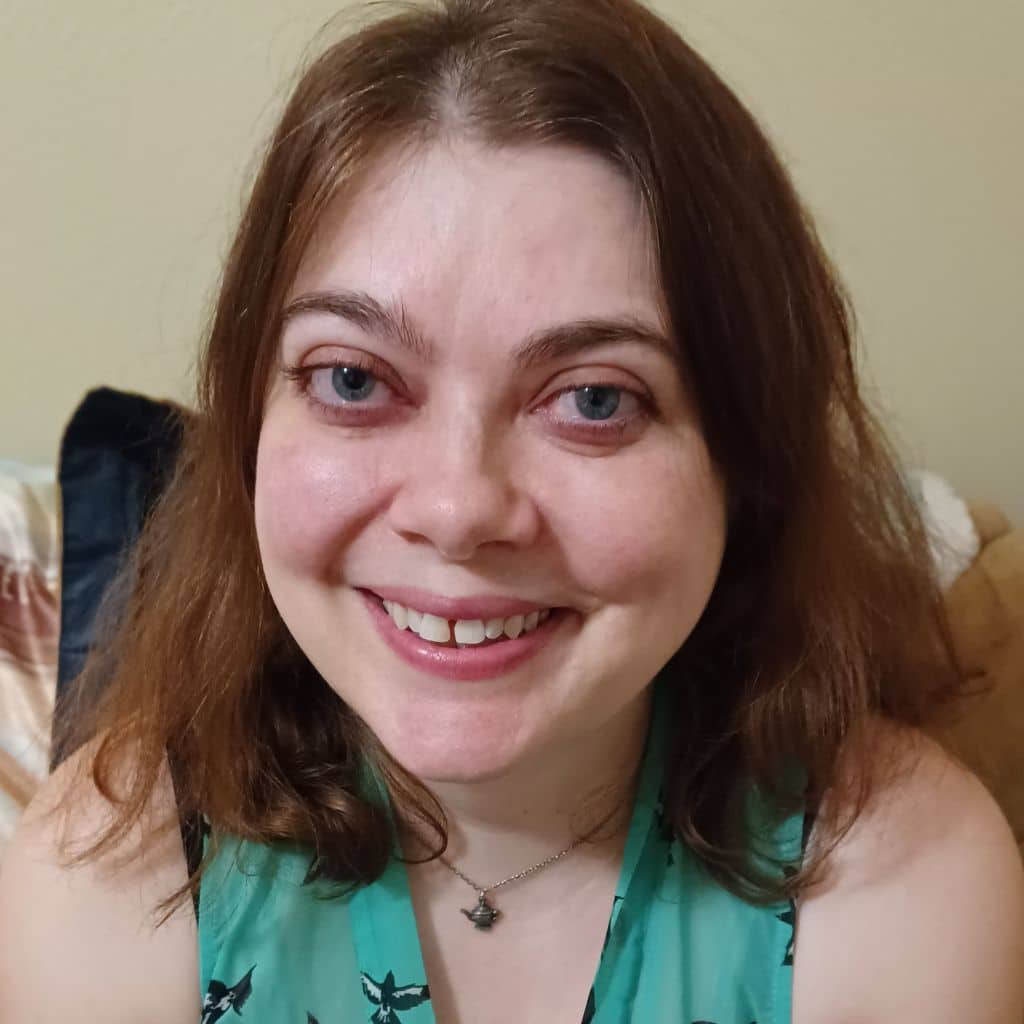 About the Author: G.G. Andrew
G.G. is a freelance writer and author of romance and women's fiction, including the short story "Everything Left Unsaid" in the collection A Million Ways: Stories of Motherhood. A Texas transplant, she lives outside Houston with her husband and two sons, both of whom are on the autism spectrum. In her spare time, she enjoys browsing bookstores, yoga, paper crafts, cooking, genealogy, and anything related to Halloween. She's probably drinking tea right now.