There's nothing better than sinking into a comfortable chair, tuning out social media and the outside world, and losing yourself in a good book. Then again, there's also something satisfying about engaging in social media to keep up with the latest on Scribd as well as your friends and favorite authors.
Fortunately, literary pros and enthusiasts gather to share their love for reading on Instagram so you can follow along for all the action. From book recommendations and jaw-dropping libraries to gorgeous art, these are 20 of the best Instagram accounts for booklovers.
Uli Beutter Cohen started this account by seeking out readers on the New York City subway to discuss their books and their lives, sharing their stories along the way. Today, contributors report from multiple cities around the world, offering unique looks at books and the people who read them.
New York City's largest independent bookstore recommends books via its picks of the month, posts photos from its store, shares quotes and bestows its followers with regular pictures of cute cats and dogs — so there's a little something for everyone.
Founder Glory Edim uses her platform for, in her words, "Reading and reflecting on the work of Black girls, women and non-binary writers." The feed features authors past and present, recommends books, and displays inspiring quotes and images.
With a daily dose of reviews, snippets, quotes, recommendations, and author profiles, The New York Times book-focused account has a little bit of everything. That includes fun facts: Did you know that in 1930 John Steinbeck wrote an unpublished werewolf murder mystery?
MentallyBooked's founder, Taryn, curates this inspiring feed with recommendations, artful photos, and glimpses into her personal collection.
If you've ever wondered what books would look like fashioned into flowing capes, rainstorms, or Zodiac signs, Sagan has you covered. Her creative presentations of books put a new spin on literary art, as she uses tomes to depict iconic objects and elaborate scenes.
Sagan's counterpart is Trevino, who also uses books to craft eye-catching art. One example: a book-made dragon, breathing book-made fire at Trevino, who is dressed as Harry Potter on a broom.
Put Sagan and Trevino together, and you get this account, which compiles user-submitted photos in one place. Take your own shot, use the #mybookfeatures tag, and you might be featured on the feed.
This Portland, Oregon-based powerhouse bookstore is a popular follow for readers. The account keeps you up-to-date on new releases and offers recommendations via Powell's Picks of the Month.
South Africa-based bookworm Nokukhanya Ntsaluba's feed is loaded with vibrant, brightly colored photos and positivity. Come for the visuals, stay for the recommendations and honest reviews.
This "independent bookstore for independent people" in Nashville updates its feed daily with new releases, staff recommendations and pictures of its well-read shop dogs.
Roxane Gay, journalist and author of multiple books, including Bad Feminist and the Scribd Original Writing into the Wound, shares her writing and her perspective on culture and current events.
If clean lines and organization are your thing, BookBento is for you. The feed features books, naturally, plus various products — pencils, snacks, coffee mugs, candles — to complete each photo with a homey touch.
Alex is an Instagram influencer and podcaster, known for his motivating take on reading. His love for books is infectious, and he regularly recommends works across diverse categories, from self-help to biographies.
Not all book clubs involve sitting around in a circle and sharing your thoughts post-read. Jordy's Book Club keeps things virtual, with great photography and weekly reviews. Pick up a book and join the club, no matter where you live.
Lupita is a passionate reader and book club host who also pens a column for the Washington Independent Review of Books. Follow along for her honest take on what she's reading, plus fun photos with her family, dog, and the occasional beer.
Books placed in the middle of elaborate feasts, complete with great photography and mini reviews — that's what you're privy to here. Prepare to be very hungry as you scroll.
Want another food-themed follow? Creative baker Steph makes gorgeous pies inspired by book covers and includes excerpts with each post.
Chandra runs NYC-based blog and Instagram account, Where the Reader Grows. With a fondness for thrillers and horror but a love for all books, she shares what she's reading and provides quick synopses and reviews.
An account from Bookseller magazine, PerfectBound is all about design posting colorful, creative book covers. So, if you want to judge a book by its cover, this can help.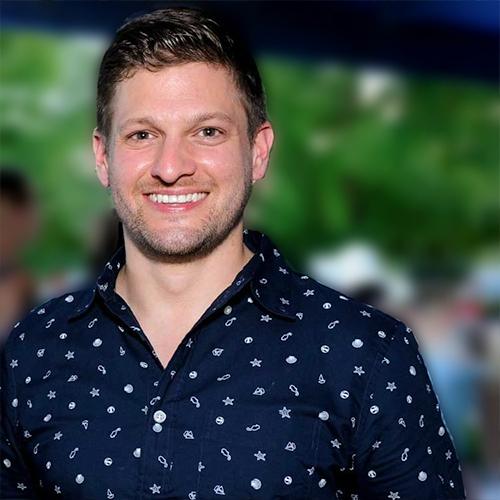 About the Author: Kevin Gray
Kevin is a Dallas-based writer covering all things lifestyle, including food, drinks and travel, and his work has appeared in The Dallas Morning News, Forbes, Men's Health, and other outlets. The Cormac McCarthy canon sits at the top of his favorites, but he can't resist a good whodunnit.