One of the best parts about reading is it allows you to escape — all from the comfort of your own hammock. With the global pandemic and its travel restrictions, the safest bet is to visit far-flung places through the pages of a book. If you want to feed your wanderlust without the crowds, these books — from new releases to time-worn classics — transport you to places like Martha's Vineyard, Italy, Mexico, and beyond.
If you want to escape to Sicily …
When Black American Locke fell in love with Saro, an Italian chef, his parents disapproved of their interracial relationship. But, after Saro's death from cancer, Tembi was finally welcomed to Sicily with her daughter, where they spent a series of summers steeped in the area's culture, community, and delectable food. You'll be drawn into the pages of this tender, flavor-filled memoir, a Reese Witherspoon Book Club pick.
If you want to visit a South Carolina beach …
Now's a perfect time to read a book set on the beach. If you're not able to make it to the shore this year, this novel, set on South Carolina's Sullivan's Island, gives you that sun-drenched warmth without any odd tan lines. In it, beekeeper and librarian Holly's life is turned upside-down when her sister returns to town. Can the two of them navigate their relationship or their demanding mother? Pour yourself a glass of iced tea and find out.
If you want to step onto the shores of Martha's Vineyard …
Enjoy a luxurious trip to the famous Massachusetts coastal town in this audiobook which takes place in the wealthy Black beach community Oak Bluffs. Written by Hostin, a co-host on The View, it centers on Amelia, an older woman who hosts her three goddaughters on the island each summer. As the story unravels, you'll be treated to the gorgeous sun and surf of the decadent locale.
If you want to find your thrills in Iceland …
Cool down from the heat this summer by dipping into the pages of this thriller set in Iceland. Before she's forced into retirement, Reykjavik detective Hulda revisits the cold case of a Russian woman found dead on the shore a year prior. But as Hulda's time as a cop dwindles, danger grows thick in this icy, atmospheric Nordic noir.
If you want to step back in time in Ireland …
This bestselling, Pulitzer Prize–winning memoir traces author Frank McCourt's childhood growing up poor in Ireland during the mid-20th century. With his family's extreme poverty, it's a gritty book in some ways, but also an uplifting tale of survival — and moving as Frank describes his hard-drinking father who nonetheless instilled in him a love of Irish stories, a trait which McCourt obviously inherited.
If you want to taste a bit of Mexico …
This delicious magical realism tale transports you to turn-of-the-century Mexico, where a young woman, Tita, cooks dishes that captivate handsome Pedro. Unfortunately, Tita is forbidden by her mother to marry, so Pedro marries her sister instead. The result is a story of family, suppressed passion, and delectable dishes. Plan on bringing this novel to life by preparing a few of the recipes for dinner.
If you want to fly South …
Get your fix for the sun-drenched, sweet tea-filled South with this quirky New York Times bestseller that weaves together mystery, humor, and romance. After her divorce, Weezie spends her time hunting antiques in Savannah, Georgia. But when she stumbles upon a murder, her life takes an unexpected turn.
If you want to see Afghanistan …
If you want to sink your teeth into an epic this summer, put this novel set in Afghanistan near the top of your To-Be-Read pile. Covering the tumultuous changes the nation has faced during recent decades — including the reign of the Taliban — it's a moving story of two very different Afghan women, Mariam and Laila, who form a tight bond through troubles both large and small.
If you want to experience Prince Edward Island …
You may have already read this delightful series starring the bright redhead Anne Shirley. But if it's been a while — or you haven't had the pleasure — it's worth a (re)read to experience the beauty of Canada's Prince Edward Island through the eyes of Anne as she falls in love with the tree-filled landscape of her new home, especially in the autumn. You'll be nodding along as Anne exclaims, "I'm so glad I live in a world where there are Octobers."
If you want to witness the Congo's history …
Hailed "a gifted magician of words" by Time, Kingsolver is known for her captivating reads. This novel, set in the Congo in 1959, proves why. Narrated by the wife and daughters of Baptist missionary Nathan Price, it tells of one family's journey in the wake of political upheaval as the African nation seeks its independence amidst assassinations, coups, and international interference.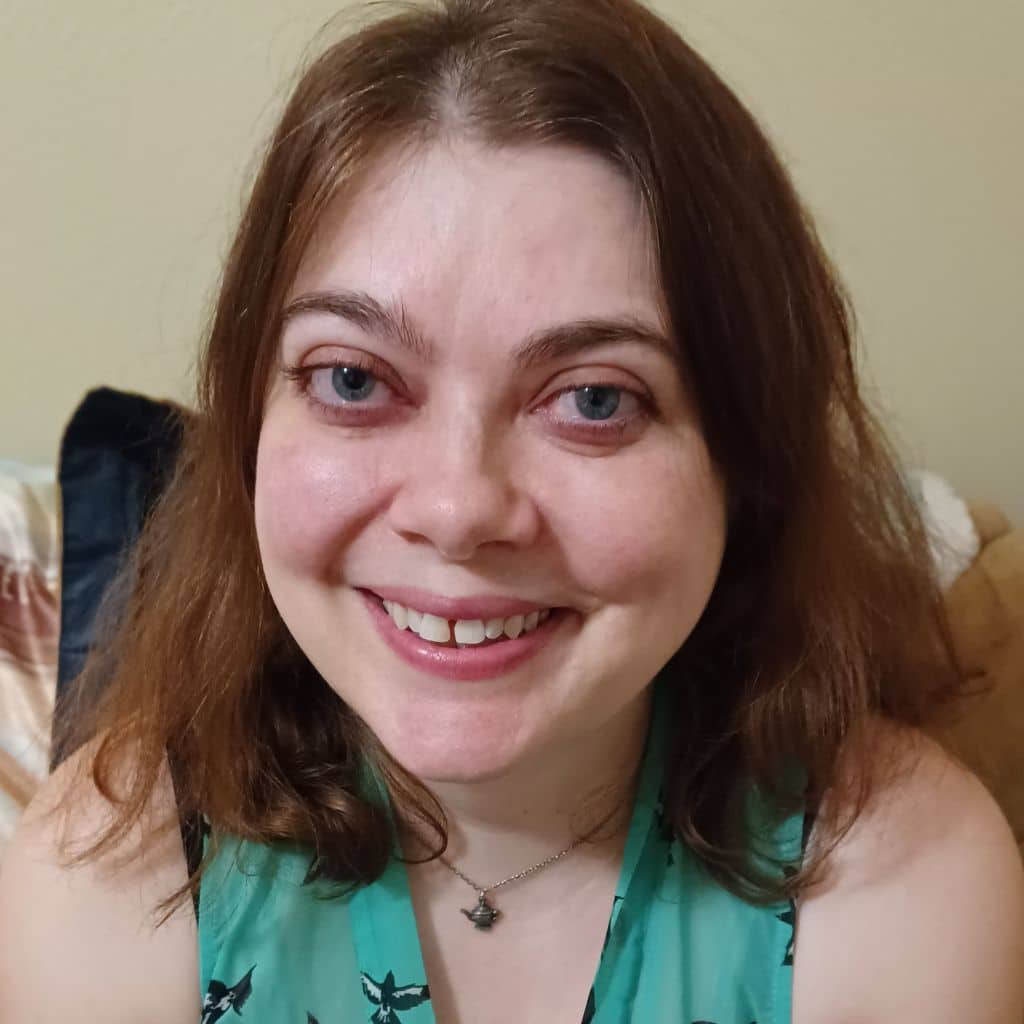 About the Author: G.G. Andrew
G.G. is a freelance writer and author of romance and women's fiction, including the short story "Everything Left Unsaid" in the collection A Million Ways: Stories of Motherhood. A Texas transplant, she lives outside Houston with her husband and two sons, both of whom are on the autism spectrum. In her spare time, she enjoys browsing bookstores, yoga, paper crafts, cooking, genealogy, and anything related to Halloween. She's probably drinking tea right now.