Do you love talking about books but feel overwhelmed by the time and pressure of a monthly book club? A pop-up book club may be what's missing in your life. Rather than regularly recurring meetings, a pop-up book club meets when and how often you want — popping into your life when you want it, and out when you don't. I know from experience: Every October, my friend Jen and I have a pop-up book club where we read spooky books for Halloween.
Here are four big reasons we've found why pop-up book clubs are a great choice for busy readers.
1. You determine how often you read
---
Most book clubs meet monthly to discuss a book they've read. With a pop-up book club, you and your fellow reader(s) can decide how often you'd like to participate, depending on your time, energy, workload, and personal preferences. This could mean reading every other month, each season, yearly, or even just as the mood strikes you.
With my current life demands, reading a few books each autumn is manageable — and fun. My other pop-up book club member, Jen, agrees. "Pop-up book clubs are a great way to enjoy the experience of a book club without the long-term time commitment," she says. Not to mention you'll avoid the angst of choosing a new novel each month.
If you don't want to start your own, many publications, celebrities, local libraries, and other organizations hold book clubs online or in-person for readers to pop in whenever they want.
2. You might actually finish the book
---
Years ago, when I was part of a regular book club, it was a toss-up each month whether each of the members — myself included — would have the book finished by the time we met. I know our group wasn't unusual in that respect. It's long been a joke that many book clubs are secretly wine clubs in disguise, since, even if no one's read the book, the wine is still flowing.
While it can be fun to meet either way, there's no doubt that you'll get a fuller experience having read the entire book beforehand. At the very least, you'll avoid spoilers. Without the pressure of reading once a month, you might find yourself actually finishing the book with a pop-up club, since you'll have more time to read. In other words, you can enjoy the wine and the book.
3. It won't feel like homework
---
Since pop-up book clubs meet less frequently, when you do read together, it'll feel more like a special event. Compare this with regular book clubs, where reading the monthly assigned book can start to feel like homework you're required to complete.
A pop-up book club allows you to store up the time, energy, enthusiasm, and even funds to devote to making the most of the experience, whether that means savoring the story, cooking a themed dinner for your fellow book clubbers, or enjoying a leisurely discussion at a nicer-than-normal restaurant.
4. It's fun to read for certain seasons, holidays, or themed months
---
The beauty of a pop-up book club is that you can read when you want, which means you can tie those reading experiences to the seasons and holidays you most love to celebrate. Each fall, my friend Jen and I look forward to reading creepy horror, mystery, or dark fantasy books in the weeks leading up to Halloween. Together we've read and discussed the Richard Matheson classic I Am Legend and contemporary books like Simone St. James' The Sun Down Motel and Neil Gaiman's The Ocean at the End of the Lane.
We've both enjoyed the experience, as readers and friends. "I love reading spooky books together each fall," Jen says. "It's a nice way to ring in the shorter days and cooler weather and to be able to share in celebrating the season with one of my favorite things — books."
If you're not that into Halloween or creepy stories, try reading challenged novels or comics during Banned Books Week, holiday romances during the winter months, or Black history books in February. You don't need to limit yourself to seasons or holidays already on the calendar, either. Want to declare a Mystery May? A Summer Beach Reads in July? The possibilities are endless, and may make choosing your books almost as fun as reading them.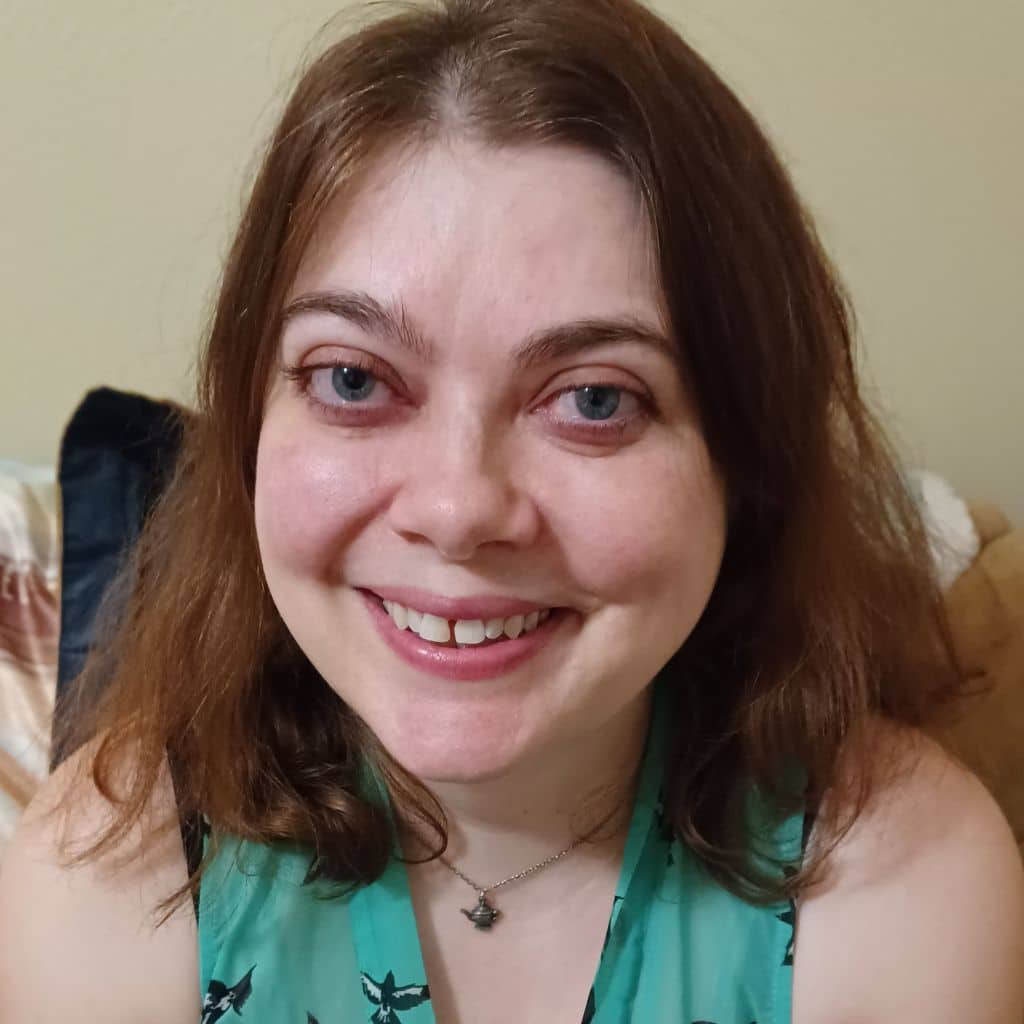 About the Author: G.G. Andrew
G.G. is a freelance writer and author of romance and women's fiction, including the short story "Everything Left Unsaid" in the collection A Million Ways: Stories of Motherhood. A Texas transplant, she lives outside Houston with her husband and two sons, both of whom are on the autism spectrum. In her spare time, she enjoys browsing bookstores, yoga, paper crafts, cooking, genealogy, and anything related to Halloween. She's probably drinking tea right now.