If you love novels that take place in bookshops, you're not alone. These books feature people who fall in love, solve mysteries, mend friendships, and more within the walls of a bookshop. For the love of indie bookstores, read on for why these novels set in bookstores are perfect for book lovers.
Set in a small historic bookstore in San Francisco, this novel s guaranteed to warm your heart. After inheriting her mother's bookshop, Natalie struggles to keep the shop afloat while caring for her ailing grandfather. But befriending a contractor and reading with his adorable young daughter might just give her the hope and healing she needs.
A woman learns about her past through the books around her in this novel featuring a Los Angeles bookstore that Kirkus Reviews calls "warm, inviting, and populated with lovably quirky employees." After Miranda inherits her estranged uncle's Prospero Books, she discovers he's left her one final scavenger hunt. But can she solve it — and find out what happened to her family?
In the York bookstore where she works, Loveday finds escape from her painful past and solace being surrounded by books. But a series of visitors and mysterious packages will force her out of her comfort zone. Brimming with secrets, wit, and tender scenes, listening to this audiobook might just rip up your heart — and glue it back together again.
Though darker than the more heartwarming books on this list, this novel grips you with the fascinating mystery at its center. After one of her customers dies by suicide in the bookstore, clerk Lydia inherits his possessions — and a hidden message she must decipher. Booklist called the mystery a "quirky debut novel" with "particular appeal for puzzle solvers and booklovers."
There's nothing cozier than a Colgan book, and in this audiobook, we're treated to a story that makes even your morning commute enjoyable. It's centered on Nina, a former librarian who turns her van into a bookshop on wheels in a small village in Scotland. You'll love hearing about Nina transforming lives — including her own — book by book.
Whether you read it or listen to the audiobook, you'll be absolutely gripped by this New York Times bestseller about a man named Clay who realizes there's more than just book sales going on at Mr. Penumbra's bookstore. After a few night shifts, Clay begins to suspect there's something fishy about the owner and his clientele, leading him and his friends on an adventure involving technology, secret societies, a heist, and, yes, reading.
This historical fiction audiobook and New York Times bestseller will transport you to 1939 London, where World War II has wreaked havoc on the city. But at an old bookshop called Primrose Hill, reluctant reader Grace finds a community and newfound passion for reading that sustains her through the Blitz. According to Booklist, the story's "unapologetically uplifting ending will find booklovers wiping away a tear or two."
A.J.'s life as the curmudgeonly owner of a failing bookstore is transformed when he loses a rare book — and gains a young girl whose mother can no longer care for her. You'll be charmed by what happens next in this audiobook, filled with quirky locals who help A.J. on his journey to find both his book and the child's mother, from a local cop to a woman interested in the bookstore owner's startling transformation.
If you love reading about small-town bookstores and rooting for underdogs, put on this delightful audiobook next time you're doing chores around the house. In it, Madeline plans to sell the bookshop she's inherited from her aunt. But after befriending the two women who work there — and a surprise romance with a gardener — Madeline has a change of heart. You'll be eagerly listening until the very last word.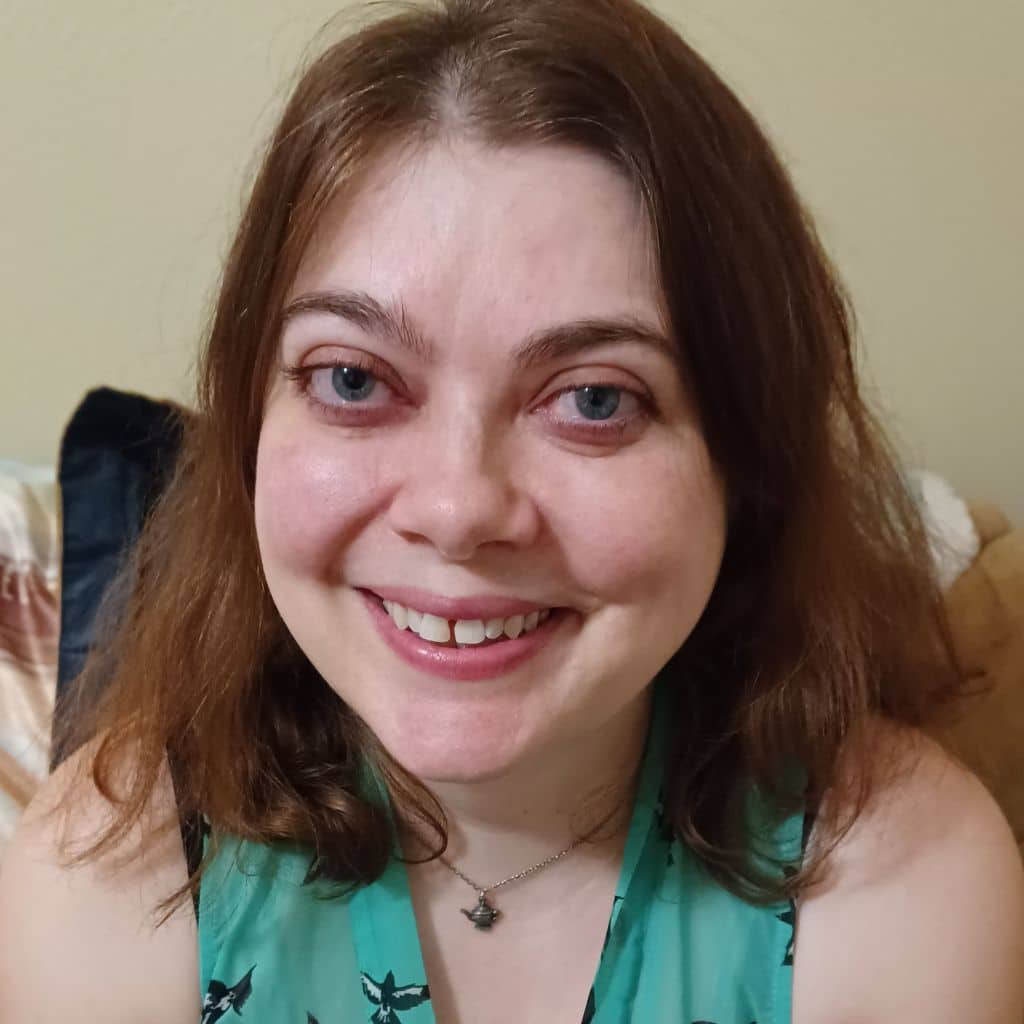 About the Author: G.G. Andrew
G.G. is a freelance writer and author of romance and women's fiction, including the short story "Everything Left Unsaid" in the collection A Million Ways: Stories of Motherhood. A Texas transplant, she lives outside Houston with her husband and two sons, both of whom are on the autism spectrum. In her spare time, she enjoys browsing bookstores, yoga, paper crafts, cooking, genealogy, and anything related to Halloween. She's probably drinking tea right now.