There are few types of romance as satisfying as when a grouchy or prickly character falls for their polar opposite: an upbeat ray of sunshine who helps them discover the joy of love. Whether these grumpy characters have painful pasts or it's just part of their personality, witnessing their transformation — and the tension-filled banter with their love interest — is a treat. If you love the grumpy/sunshine romance trope, here's a list of Scribd audiobooks that are perfect to listen to.
If you haven't yet read this grumpy/sunshine classic — or seen the film — put this audiobook high on your list. Lucy is enemies with her cold-as-ice co-worker, Josh. But when they're both competing for the same job, the heat turns up in more ways than one. If you enjoy your grumpy/sunshine stories blended with workplace romance and a heap of enemies-to-lovers, this one is unmissable.
When they go on a blind date, overly analytical Darcy and astrologer Elle don't exactly meet cute. But with family pressure on both sides, the opposites agree to fake-date their way through the holidays until New Year's Eve, to some surprisingly romantic results. With hints of both
Pride and Prejudice
and
Bridget Jones
, this
Lambda Literary Award
winner is a bonafide delight for your earbuds.
Romance novelist Helen Hoang called this New York Times bestseller "everything you could want in a romance." Also available as an ebook, it follows Catalina, a woman desperate to find a plus-one to her sister's wedding in Spain. But she never expected her date to be her colleague Aaron, who's as irritating as he is gorgeous. Their story will make you wish for your own grumpy colleague when wedding season rolls around.
This USA Today bestseller is the Schitt's Creek-inspired romance you need in your life. When wealthy celebrity Piper winds up in jail, her stepfather sends her and her sister to a town in Washington to run a dive bar and gain some maturity. There she meets tough sea captain Brendan, who's skeptical of this glamorous newcomer — despite the crackling chemistry between them. You'll laugh and swoon at this small-town romance.
When she learns her father is dying, city girl Calla returns to rural Alaska to spend time with him. Falling for brooding pilot Jonah, who works for her father's company, is a complication to her plans. After all, she's going to fly home eventually … won't she? Tender and moving, this is one grumpy/sunshine romance that will pull on all your heartstrings.
If bed-and-breakfast owner Jacob embodies order, Eve Brown is chaos. But when the wild and cheerful woman ends up working as his chef, Jacob starts to realize his orderly life may not have been so perfect after all. If you need more encouragement, listen to Kirkus Reviews, who called the book "absolutely charming" and "a sexy, satisfying end to a beloved series" featuring the unforgettable Brown sisters.
Grumpy/sunshine meets sports romance in this novel by Zapata, a New York Times bestselling author. After Vanessa quits her job as assistant to football star Aiden, a guy who never appreciated her, she's shocked to discover he wants her back. But there might be more to the motivation behind his request than it seems. A grumpy hero who's also a football star? Sold.
Christina Lauren is an auto-buy author for many romance lovers, and this grumpy/sunshine gem proves why. Also available as an ebook, it stars Olive, who, after a food poisoning outbreak at a family wedding, winds up on her sister's honeymoon to Hawaii … alongside obnoxious best man Ethan. But when their surprise vacation turns into fake dating, she just might break through Ethan's shell.
After Emma loses her acting job and drops her cheating boyfriend, she retreats to a California estate to regroup. She doesn't expect to find love so soon, yet the estate owner's grandson, Lucian, catches her eye. But the former hockey player is also grieving his own past. Can two people help bring a little sunshine into each other's lives? When there's cake and skinny-dipping involved, you bet they can.
This audiobook narrated by Lin-Manuel Miranda will capture your heart. The life of Ari, an angry teen whose brother is in prison, is transformed when he meets Dante at a swimming pool. The two Mexican-American boys form a fast friendship which develops into more. Also available as an ebook, this beautiful romance won a Lambda Literary Award.
This time, it's the woman who's prickly in this romance set at a high school. When a new teacher takes over her world history classes, Rose gives him the cold shoulder. But as sweet Martin breaks down her defenses, they come to understand each other, and their friendship blossoms into something truly magical.
You'll laugh until you cry at this New Adult romance between feisty soccer player Willa and Ryder, the sullen guy in flannel sitting next to her in their business math course. When Willa needs Ryder's notes, she's determined to break down his walls–and eventually discovers that opposites seriously attract. Bonus: This book is the first in a series of romances about the Bergman brothers.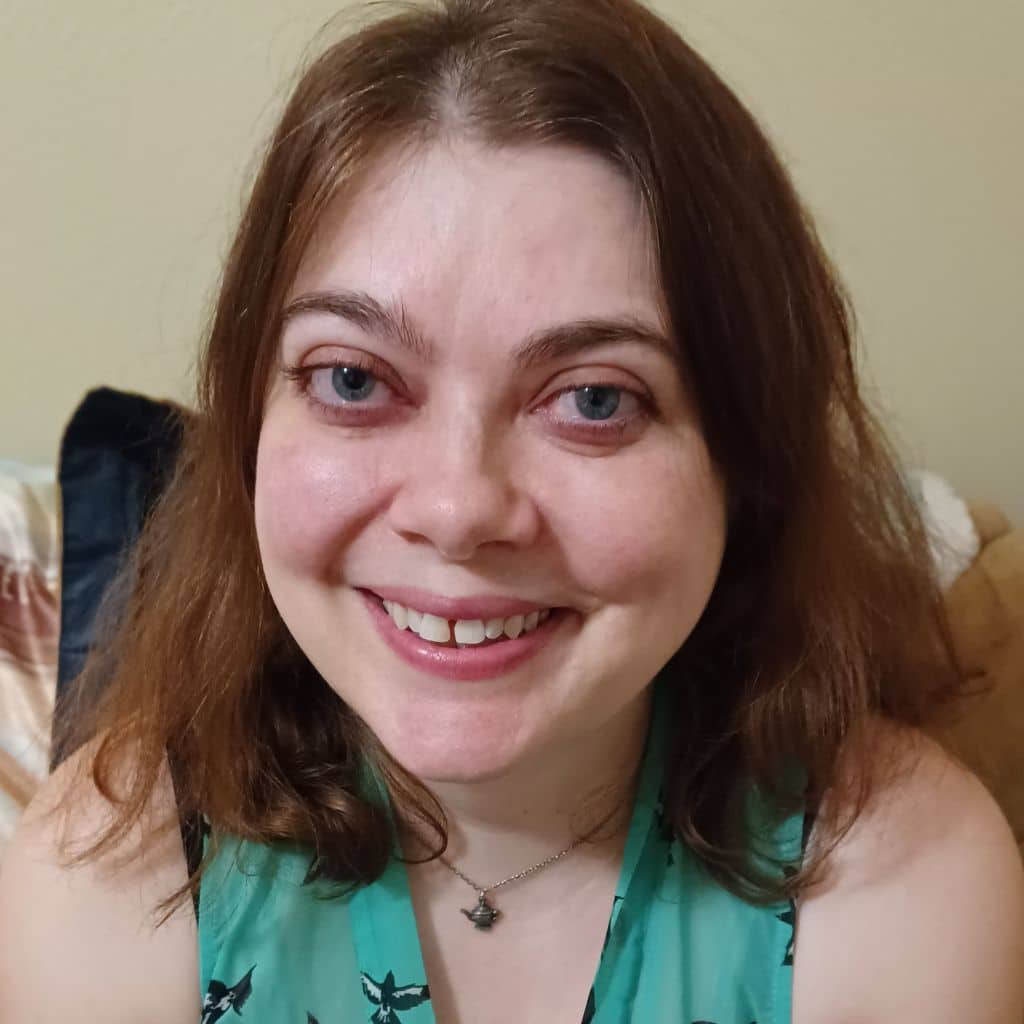 About the Author: G.G. Andrew
G.G. is a freelance writer and author of romance and women's fiction, including the short story "Everything Left Unsaid" in the collection A Million Ways: Stories of Motherhood. A Texas transplant, she lives outside Houston with her husband and two sons, both of whom are on the autism spectrum. In her spare time, she enjoys browsing bookstores, yoga, paper crafts, cooking, genealogy, and anything related to Halloween. She's probably drinking tea right now.