Kristin Hannah's The Four Winds was one of the top bestsellers of 2021. The epic story follows Elsa, a woman struggling to help her family survive during the Great Depression, first on a Texas farm before making the trek to California. Set during the tumultuous 1930s, a time of upheaval for many, the novel captures readers' hearts and imaginations. If you love historical fiction stories like this one, check out these books featuring the hardships and hope of 1930s America.
In 1930s Kentucky, a one-of-a-kind program called the Pack Horse Library Project brought books to the poor in the mountains of Appalachia. The amazing story of these librarians comes to life in this fictional New York Times bestseller about Cussy, a young woman with a rare condition that gives her skin a blue tinge. You'll be moved by Cussy's story as she faces prejudice to become a horseback librarian, discovering herself in the process.
If you haven't read this powerful classic novel by Richard Wright — or listened to the
audiobook
— move it to the top of your list. In it, Bigger Thomas, a Black man in 1930s inner-city Chicago, finds his fate sealed when his path crosses that of a young white woman. In his praise of the novel, critic Henry Louis Gates, Jr. called it "the single most influential shaping force in modern Black literary history." A story still timely today, it was adapted into a
HBO film
in 2019.
The Great Depression led many people to take desperate measures to survive — even selling their own kin. Sold on a Monday was inspired by a real photograph of a sign offering up children for sale. Around this shocking event, author Kristina McMorris weaves the story of Ellis Reed, a struggling reporter whose photograph of two farm children gives him a big break — and then causes heartbreaking shockwaves for everyone involved.
Along with the difficulties of 1930s America, there were also moments of triumph, like the first integrated women's team to compete in the Olympics. Fast Girls captures the stories of three young women who face tragedy, prejudice, and poverty to win a spot at the 1936 Summer Olympics in Berlin, a place fraught with its own tension before World War II. Listen to the audiobook while you work out, and these female athletes might inspire you to get even more steps in.
In 1930s Texas, Jeanine's family struggles to make ends meet as her father travels around the state working on oil pipelines. But when tragedy strikes, Jeanine, her mother, and her sisters must carve out a home and make a living — no easy task during a decade when dust storms and droughts plagued the Great Plains. You'll be stirred by these women's gumption while listening to this historical audiobook, not to mention the hope and love beating in this novel's big heart.
Janie, a strong Black woman in the 1930s, searches for love through the course of three marriages in this classic novel that shocked some readers when it was first published in 1937 for its frank depiction of a woman's independence and sexuality. It has since been widely acclaimed, with author Alice Walker quoted as saying, "There is no book more important to me than this one." The audiobook is equally powerful.
With a captivating blend of history, mystery, and family secrets, the audiobook of Carpenter's novel is worth a listen. As Eve learns a dark secret about her late grandmother Dove, a supposed faith healer, she's determined to discover what really happened — in fact, her life may depend on it. Dove's story unfolds in an incredible journey involving a psych hospital, evangelical revivals, lies, and a very dangerous man.
No list of 1930s novels would be complete without this John Steinbeck epic, winner of the Pulitzer Prize. This full-cast audiobook brings the story of the Joad family to life as they flee the Oklahoma Dust Bowl for the hope of a better life in California. But will the move bring them the long-sought happiness they want, or just more hardship?
Fans of Southern fiction will welcome this story set in 1930s Mississippi, where young Millie faces the challenges of living with neglectful, abusive parents. As she matures, Millie attempts to free her family from the cycle of abuse while unearthing secrets and falling in love. You'll cheer as Milie rises above her circumstances in this New York Times bestseller that's also available as an audiobook.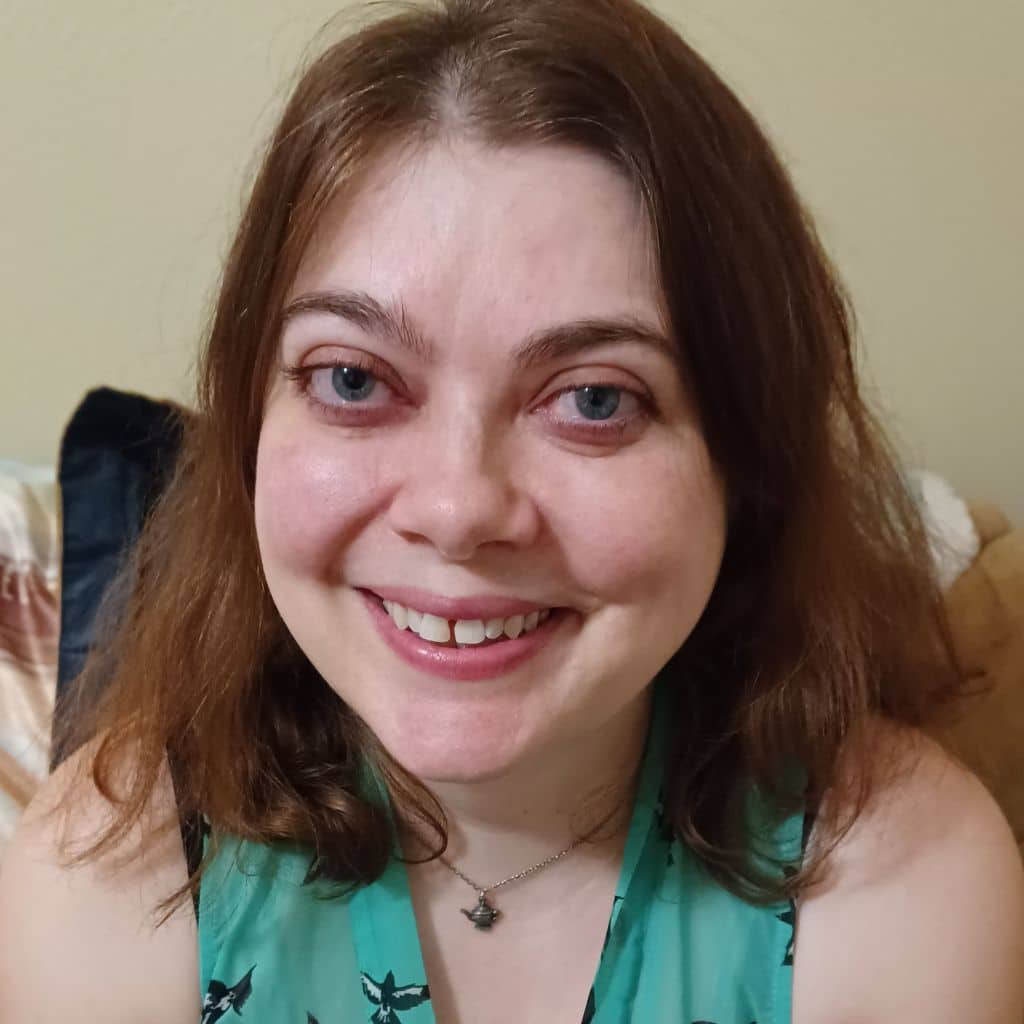 About the Author: G.G. Andrew
G.G. is a freelance writer and author of romance and women's fiction, including the short story "Everything Left Unsaid" in the collection A Million Ways: Stories of Motherhood. A Texas transplant, she lives outside Houston with her husband and two sons, both of whom are on the autism spectrum. In her spare time, she enjoys browsing bookstores, yoga, paper crafts, cooking, genealogy, and anything related to Halloween. She's probably drinking tea right now.