Excitement is building for the new Barbie movie coming out this summer on July 21. Drenched in pink-hued nostalgia, the movie promises a smart, funny story about a high-heeled beauty who's ready to see what's out there in the real world. If you're a Barbie enthusiast or are just caught up in the upcoming movie release, check out the list of books below. A mix of genres, this list of books for Barbie fans includes fashion books, stories of bold women, and tales of pretty girls who realize there's more to life than outside beauty.
A Hollywood fashionista falls for a grouchy sea captain in this fun romantic comedy from #1 New York Times bestselling author Tessa Bailey. There's more than a little Barbie in Piper, a gorgeous party girl who has one wild night too many — leading to her family cutting her off and sending her to a small Washington town to learn about responsibility. There she meets Brendan, a fisherman, and her total opposite in so many ways. But you know what they say about opposites who attract…
Fashion fans will flock to this biography of Anna Wintour, a woman who fulfilled her dream of becoming editor-in-chief of Vogue magazine, not to mention eventually running the media company Condé Nast. Along with tracing Wintour's rise from a London teenager to a media mogul (who famously inspired the character Miranda Priestly in The Devil Wears Prada), it shows her vast influence in the world of fashion with interviews from friends and other figures in the industry.
If you're wondering why fashion matters — and how it reflects and shapes the surrounding culture — this essay collection by the fashion features director at Elle Magazine is a must-read. Described as the "Bad Feminist for fashion," it's both a critical look at the industry alongside commentary on how what we wear can signal our social group, gender, economic class, and more. It'll certainly make you stop and think the next time you're getting dressed.
Lita is determined to enter the Miss Meteor beauty pageant, even though no one quite like her has ever won. With the help of her former best friend, Chicky, Lita takes the pageant by storm and uproots beauty standards in the process. You'll root for Lita, Chicky, and their friends in this joyful young adult story with a hint of magic that celebrates what's beautiful about characters of different sizes, genders, races, and sexualities.
In the early 2000s, Paris Hilton was the It Girl — a wealthy, stylish influencer who seemed to be everywhere and was often criticized as coming across shallow. But, like Barbie in the upcoming Barbie movie, there's more to the celebrity than most of us have seen. In this revealing memoir, Hilton shares the person beyond the persona, including her diagnosis of ADHD, the mistakes she's made, and what she hopes young women will draw from her story.
What happens when a plane with 13 teenage beauty queen contestants crashes onto a strange island? Find out in this hilarious, page-turning young adult novel. Between the island's many dangers and the girls' hopeful rehearsals for a beauty pageant that may never come, you'll delight in this clever skewering of the beauty industry that the New York Times calls both "a madcap surrealist satire" and "a story of empowering self-discovery."
If opening your closet makes you feel lost, you've come to the right book. Written by a judge on Bravo's Project Runway, this handy guide breaks down the simple techniques to dressing well: matching your outfit to the occasion, mixing colors and textures, and having fun while finding your own unique style. As you play with your wardrobe to discover your own fashion sense, reading this book will feel like playing dress-up again.
A vintage boutique is the center of this heartwarming novel about the women whose lives are shaped by the dresses — and friendships — within its walls. These include the store's owner, Violet, who comes from a troubled past, along with an 18-year-old who's unexpectedly pregnant and an older Indian-American woman and skilled seamstress. You'll love the way vintage gowns become the connection between these women as they push beyond the pain in their lives to find hope.
Hailed by author and actress Gabrielle Union as a "master class on beauty, wellness, purpose, and what it means to live in your power zone," this fashion guide from an editor at Essence is a style essential. Editor in Chic not only offers tips on clothing, makeup, and bargain shopping but living your best life. It's like having your best friend on hand, whether you're dressing for a first date or preparing for a work presentation.
A social history of the 20th century through dresses? Sign us up. Barbie fans will enjoy reading how dresses and skirts have reflected our changing culture through the decades, from women's suffrage and the civil rights movement to suits and the little black dress. You'll even be treated to a sneak peek at what the future may hold for hemlines as ideas about women's roles and gender continue to evolve.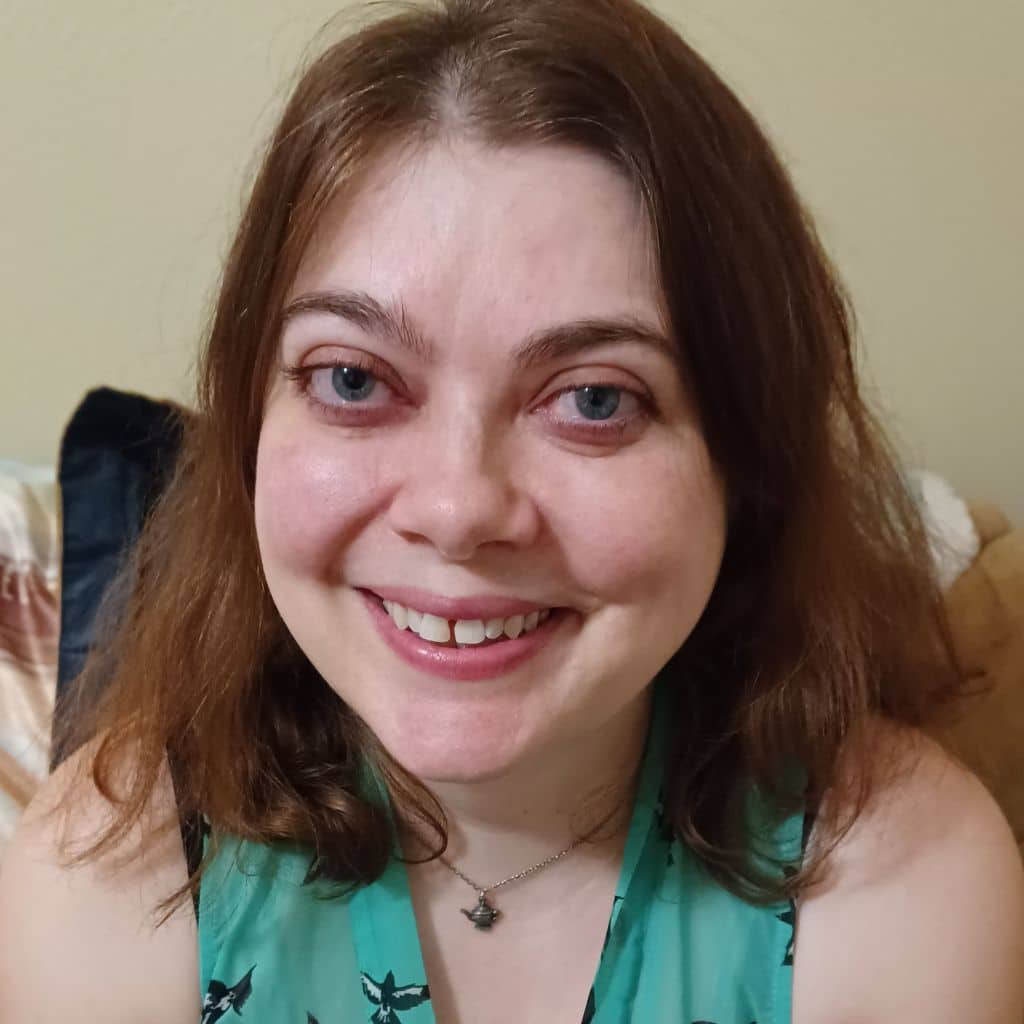 About the Author: G.G. Andrew
G.G. is a freelance writer and author of romance and women's fiction, including the short story "Everything Left Unsaid" in the collection A Million Ways: Stories of Motherhood. A Texas transplant, she lives outside Houston with her husband and two sons, both of whom are on the autism spectrum. In her spare time, she enjoys browsing bookstores, yoga, paper crafts, cooking, genealogy, and anything related to Halloween. She's probably drinking tea right now.