Figuring out the right book to read can be daunting. It's easy to look at a bestseller list and go from there, but it's more fun if you get a little more personal. Whether it's by zodiac sign or enneagram type, a little extra guidance couldn't hurt.
Knowing which of the nine Enneagram personality types you are can help you recognize how you view the world, understand your strengths and weaknesses, and tap into your deepest desires. But it can also be a great way to select your next favorite book. If you're a fan of the Enneagram personality theory — or are simply Enneagram-curious — read on for which new book to read next.
The Reformer type is known to be a responsible rule-follower, holding themselves to high standards. In other words, if you're this type, you might have a lot in common with Mr. Darcy from Jane Austen's Pride and Prejudice. Check out Sayantani DasGupta's Pride and Prejudice retelling, Debating Darcy. The new novel will give you a tension-filled romance between two principled teens alongside a contemporary setting that tackles the problems of social inequality.
For this warm, caring personality type, it's all about love. If you're a Helper, you'll be drawn to a romance like She Gets the Girl by Rachael Lippincott and Alyson Derrick. You'll laugh and swoon at the opposites-attract relationship between college students Alex and Molly, who, in the process of trying to get other girls to notice them, wind up falling in love with each other instead. As the characters negotiate their relationships with others, it's also a great opportunity for Helpers to reflect on setting emotional boundaries, which can be challenging for this personality type.
Driven to find success in their lives, Achievers are drawn to stories where characters accomplish their dreams despite the obstacles in their path. Chloé Cooper Jones' memoir Easy Beauty is the perfect choice for this type. Narrated by the author herself, the audiobook shares Jones' journey from being born with a defect that caused her spine to curve to becoming a Pulitzer Prize finalist in 2020. It's also a poignant reminder to the sometimes image-conscious Achiever that looks aren't everything.
Type 4: The Individualist
Bold, expressive, and unique, Individualists are drawn to dramatic stories about people who stand out from the crowd. This type will thrill at the tale of rising music star Candace in Stephan Lee's K-Pop Revolution. Individualist readers will love reading about Candace's life in the spotlight and her drive to be creative despite the roadblocks to fame. As a type that can feel defeated and destructive when they're in an unhealthy place, Individualists can also be inspired by Candace's decision to fight back against a corrupt music industry.
Books involving mysteries or puzzles are a perfect pick for this type who loves using their brain. Investigators will savor Hanna Alkaf's Queen of the Tiles, set in the world of competitive Scrabble. After her best friend dies in a tournament, Najwa is eager for answers — especially after the late friend's social media account starts posting strange messages. Investigators will be hungry for the truth too, and enjoy typing to decipher the cryptic posts alongside Najwa.
What better book for the vigilant, prepared, and committed Loyalist type than a book about a brave group of scouts who … defeat interdimensional monsters? But Loyalists will love Lily Anderson's fun-filled Scout's Honor, which follows 16-year-old Prudence, the latest in a line of Ladybird Scouts, a secret group that trains to kill interdimensional creatures who feed on human emotions. Loyalists will welcome the group's camaraderie and, with the type's tendency to avoid risks, will be emboldened by Prudence's decision to face her fears.
This fun-loving, adventurous type will find much to enjoy about When Two Feathers Fell from the Sky by Margaret Verble, a story about a Cherokee horse-diver in the 1920s. After moving from a Wild West show to a Nashville zoo, young Two Feathers faces hardships including societal prejudice, sick exotic animals, and literal ghosts from the past. The key to fixing the zoo's problems may be in uniting the zoo's performers, but are they up to the task? With a bit of mystery, action, the supernatural, this novel will keep the often-distracted Enthusiast entertained throughout.
The Challenger's bold, powerful personality will be drawn to Akshaya Raman's The Ivory Key, a transporting tale about four royal siblings striving to save their kingdom. Set in a land where magic is disappearing, Challengers will thrill in the battle of wills and competing interests between Vira, Ronak, Kaleb, and Riya. There's also much the Challenger can learn as these independent siblings put aside their differences to find the legendary Ivory Key — or face their world dissolving into war.
Eager for harmony, stories of family are a perfect choice for the Peacemaker Enneagram type. In Jendella Benson's Hope and Glory, Glory Akíndélé returns to her Nigerian immigrant family in London after her father's death and discovers them in tatters — her brother jailed, her sister struggling to hold everything together, and her mother spiraling in her grief. Glory struggles, as many a Peacemaker do, with keeping the peace in the wake of conflict and one big family secret — not to mention tending to her own needs, especially when she reunites with a man from her past.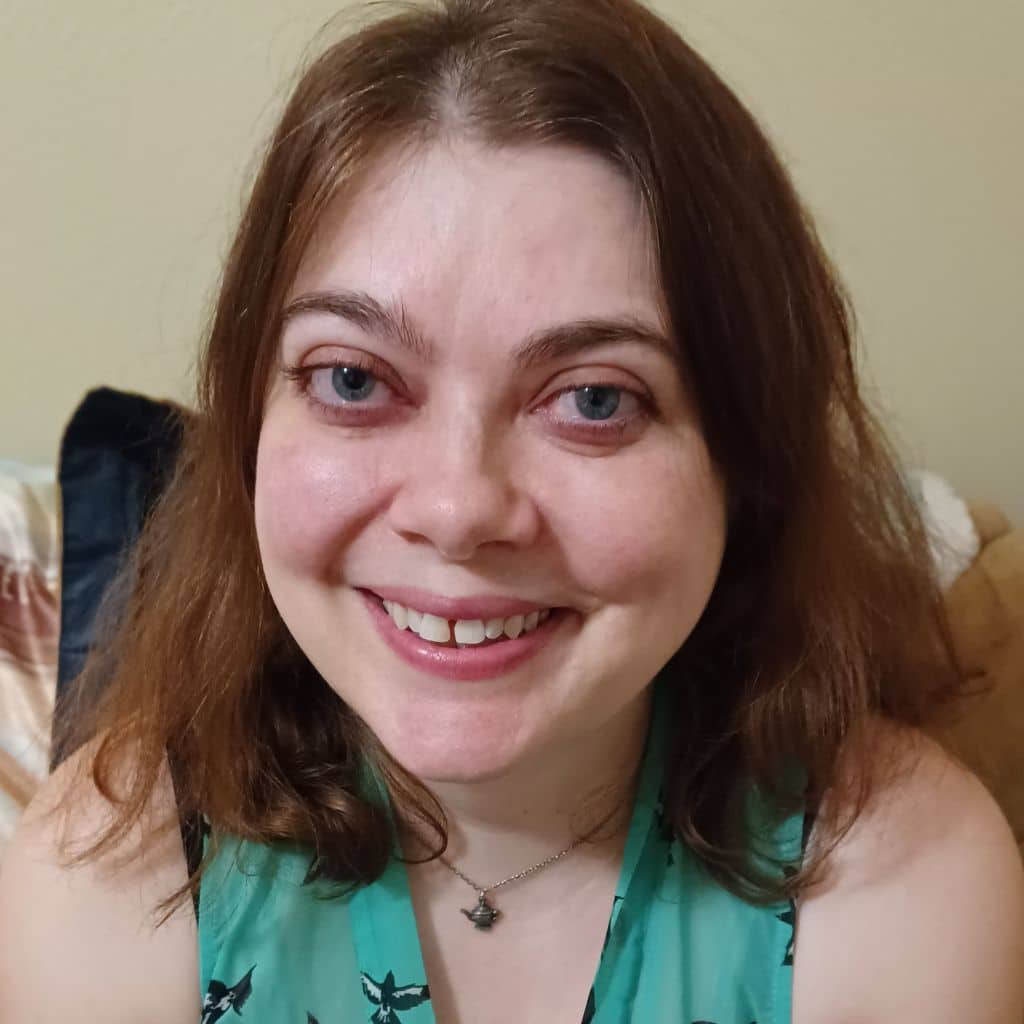 About the Author: G.G. Andrew
G.G. is a freelance writer and author of romance and women's fiction, including the short story "Everything Left Unsaid" in the collection A Million Ways: Stories of Motherhood. A Texas transplant, she lives outside Houston with her husband and two sons, both of whom are on the autism spectrum. In her spare time, she enjoys browsing bookstores, yoga, paper crafts, cooking, genealogy, and anything related to Halloween. She's probably drinking tea right now.