If you're an
audiobook lover,
you know that special feeling of finding a narrator you love to listen to as you
multitask
on your commute to work, while folding laundry, or to calm your mind before falling asleep. Discovering that a
celebrity
you already adore narrates an audiobook makes it even better. Whether they're classic books, spine-tingling horror novels, or memoirs written by the celebrities themselves, the nine books below have fabulous audiobook narrators we know and love — and who are guaranteed to turn a good book into an excellent audiobook.
Narrated by Tom Hanks
Who wouldn't listen to Tom Hanks narrate literally anything for hours? In this Ann Patchett novel, the actor uses his soothing, likable voice to tell the saga of siblings Danny and Maeve, who must rely on each other when they are tossed out of their wealthy home by their stepmother. Hanks narrates the book from Danny's perspective from the end of World War II through his childhood and adulthood with his trademark charm.
Narrated by Janelle Monáe and Bahni Turpin
In addition to her singing and acting career, Janelle Monáe also co-wrote and co-narrated this collection of five science-fiction tales set in a dystopian Afrofuturistic world and exploring themes of love, race, memory, time, and technology. If you're a music fan, you can pop on the star's Dirty Computer album between stories, which is set in the same world. Either way, you'll enjoy sinking into this world through Monáe's smooth, dreamy tones.
Narrated by Maggie Gyllenhaal
Sylvia Plath's 1963 classic about Smith College student Esther Greenwood comes alive with actress Maggie Gyllenhaal's narration in this audiobook edition. With her voice recalling that clever, witty girl we all knew back at school, Gyllenhaal immerses us in Esther's internship at a New York fashion magazine and the resulting mental health spiral in Plath's semi-autobiographical novel.
Narrated by Santino Fontana
If you're obsessed with the Netflix series You, consider listening to the audiobook narrated by Santino Fontana, an actor known for his role in TV's Crazy Ex-Girlfriend. With his intense and seductive voice, Fontana is the perfect person to read this story told from the perspective of a man who stalks and manipulates beautiful Guinevere Beck after she happens to walk into his New York City bookstore.
Narrated by Reese Witherspoon
With her bubbly, girl-next-door voice, Reese Witherspoon is the ideal choice to narrate her nonfiction audiobook about how she grew up in the South — and how the actress and producer now uses Southern traditions, recipes, and decorations to craft her own personal aesthetic. It's an inviting peek inside Witherspoon's life, but fair warning: the sections on food may leave your mouth watering.
Narrated by Kate Mulgrew
As far as bone-chilling audiobooks go, it doesn't get more terrifying than this tale of Charlie Manx, a powerful man who steals children — and Victoria, who has her own powers, including being the only kid to ever escape his clutches. Actress Kate Mulgrew, known for roles in Star Trek: Voyager and Orange is the New Black, showcases her considerable talents as she voices multiple characters in this twisted horror novel.
Narrated by Michael J. Fox
Actor Michael J. Fox is an inspiration to countless people, and after listening to this audiobook both written and read by him, you'll understand why. Here Fox delves into the recent challenges he's faced with Parkinson's disease, including a terrifying fall that made him rethink his usual optimistic attitude. Fox's resilience in the face of adversity, not to mention his commitment to his family and Parkinson's advocacy, is more than commendable.
Narrated by Lin-Manuel Miranda
This story of two very different teenage boys who meet at a local swimming pool is captivating, especially under the lively narration of actor, playwright, and Hamilton creator Lin-Manuel Miranda. Miranda's voice draws you into the story as Aristotle and Dante are drawn to one another in this sweet coming-of-age book.
Narrated by Gabrielle Union
Hearing author and actress Gabrielle Union narrate a memoir is like having a chat with your best friend: She's funny and likable and, above all, honest. In this 2021 book, she gets personal about her journey through surrogacy and motherhood, including her TV and film roles and activism within the entertainment industry. You'll cheer as she reaches personal and professional triumphs — and you'll be wondering when her next book is coming out.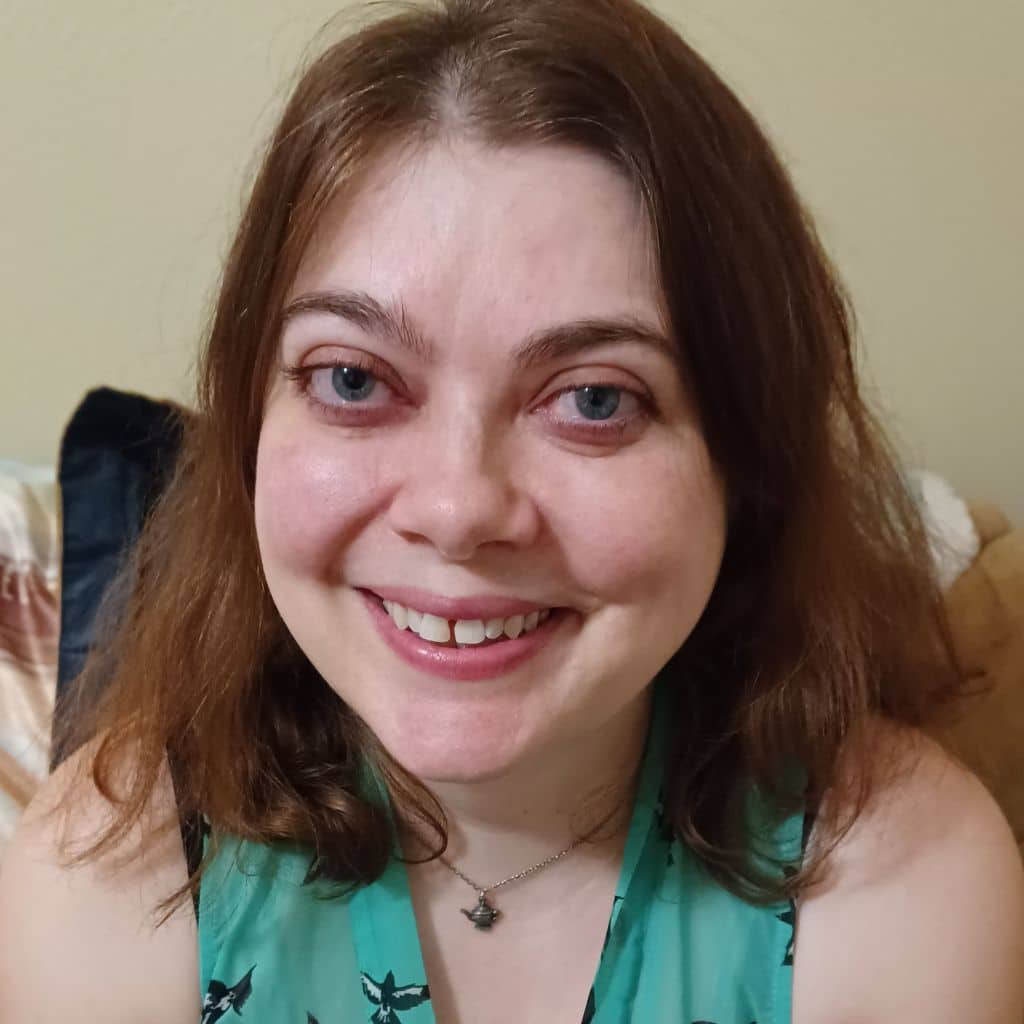 About the Author: G.G. Andrew
G.G. is a freelance writer and author of romance and women's fiction, including the short story "Everything Left Unsaid" in the collection A Million Ways: Stories of Motherhood. A Texas transplant, she lives outside Houston with her husband and two sons, both of whom are on the autism spectrum. In her spare time, she enjoys browsing bookstores, yoga, paper crafts, cooking, genealogy, and anything related to Halloween. She's probably drinking tea right now.